Top 10 places you can travel solo that are suitable for first timers
summary
Traveling alone is a safe and memorable experience, especially in countries that welcome independent explorers with open arms.

Germany, Portugal, Switzerland, Bhutan, Japan, Singapore, Netherlands, Uruguay, Dubai and Malta are some of the best places for solo travelers to visit.

These destinations offer a combination of rich history, diverse culture, accessible amenities, and safety, making them ideal for solo adventurers.
Whether someone wants to become a digital nomad and travel the world or explore the planet as a backpacker, many people are hesitant when traveling alone, feeling that it is not a safe experience. Traveling alone is safe, but it is also an unforgettable experience. There are even many countries that are safe for solo female travelers to enjoy adventure.
These places welcome independent explorers with open arms, offering safety, easy navigation and a warm, local atmosphere. The combination of rich history, diverse culture and accessible amenities creates an environment where every traveler feels at home.
From bustling markets to tranquil landscapes, these destinations cater to all tastes. Interacting with locals and fellow travelers is made easy, fostering the connections that make a trip truly special. Choosing the right destinations for the first time is like discovering a hidden gem, opening up the world in a new way. In this regard, here are some of the best places to travel alone for the perfect solo vacation.
Related: What is a digital nomad? Everything you need to know about this travel lifestyle
10
Germany
Fairytale Neuschwanstein Castle in Germany surrounded by lush forests.
Traveling alone to Germany is a great adventure in a country known for its safety and efficiency. Cities like Berlin, Munich, and Hamburg offer diverse experiences every season, like some of Germany's famous Christmas markets. The best way to get between cities is to use the Deutsche Bahn, Germany's efficient railway system.
Berlin's rich history, vibrant arts scene, and eclectic neighborhoods make it a must-visit. Munich exudes Bavarian charm with its beer gardens, historical sites and cultural festivals. Hamburg's maritime flair, trendy areas and bustling port add a unique dimension. Travelers can also explore Bavaria's fairytale landscapes and castles or the picturesque Rhine Valley for a quieter getaway.
Best time to visit: April, May, September and October.
9
Portugal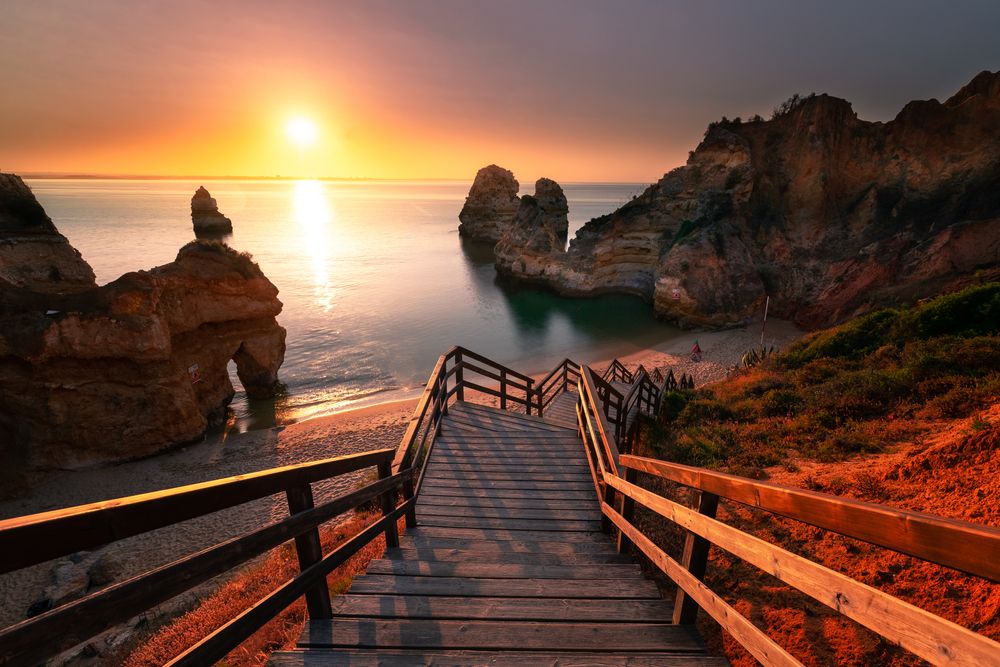 The coves and cliffs of Ponta da Piedad, the most famous area in the Algarve region of Portugal.
Portugal is one of the safest countries in Europe and is famous for its architecture, history, cuisine, wine, and friendly people. Travelers can easily spend ten days in the country exploring its landmarks, and while English is widely spoken, learning basic Portuguese enhances the experience.
Lisbon's historic quarters, Porto's wine cellars and the picturesque Algarve coast are must-visit places. Staying at one of Portugal's many wonderful vineyard hotels is a magical experience, as the country is famous for its wine. Sintra's fairytale palaces and Douro Valley's vineyards also provide unforgettable experiences. During the summer, travelers can discover some of the wonderful beaches in the Algarve region.
Knowing some Portuguese can make traveling to Portugal easier. Some important words are please (please), Thank you (Thank you), Excuse me (Excuse me), Good morning (Good morning).
8
Switzerland
Autumn scene in downtown Zurich, Switzerland on a sunny day
Switzerland is considered the safest country to travel in Europe, and travelers should plan at least ten days to fully appreciate its beauty and culture. Your vacation can start in Zurich with its vibrant art scene and historic Old Town. Interlaken offers adventure in the Swiss Alps, while Lucerne boasts stunning lakeside views and medieval architecture. A scenic train ride to Zermatt reveals the famous Matterhorn.
Another unforgettable experience is visiting the charming cities of Montreux and Lausanne along Lake Geneva.
Official languages: German, French, Italian and Romansh
currency: Swiss franc
7
Bhutan
Tiger's Nest Monastery is located on a cliff side on Taktsang Road, Paro, Bhutan
Located in the Eastern Himalayas, Bhutan is one of the most isolated places on Earth. The country is considered safe for tourists, and American travelers must request a tourist visa valid for 30 days to enter the country.
Another request to visit the country is to book the vacation with a Bhutanese travel company, as the government follows a policy of "high value, low impact tourism" to preserve the unique culture and environment of the country. The tour operator will arrange a licensed guide to accompany travelers throughout their stay in Bhutan.
During their stay, travelers will explore Paro's Tiger's Nest Monastery, which is dramatically set on a cliff, and visit the capital, Thimphu, for its tranquil alleyways and lively markets. Discover Punakha's stunning Dzong and the tranquil Phobjikha Valley, home to the endangered black-necked cranes.
Daily tourist fees: $100 dollars
currency: Bhutanese ngultrum, Indian rupee
6
Japan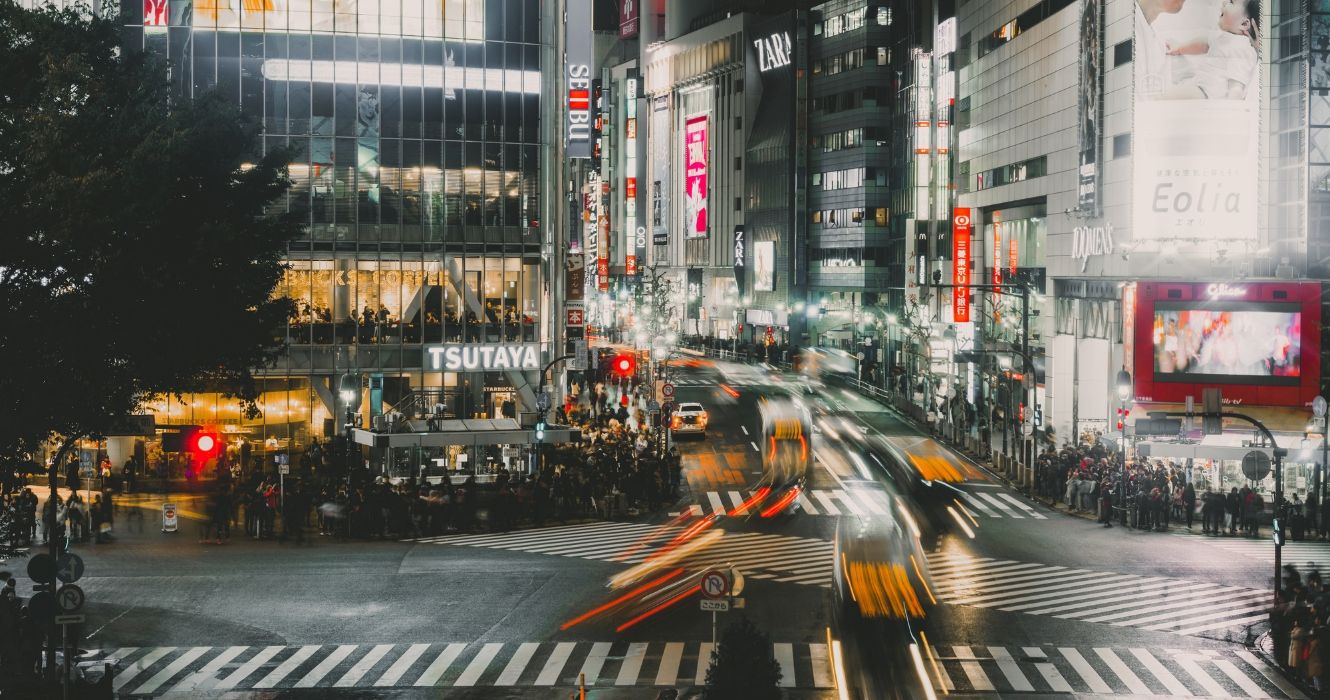 Shibuya Crossing in Tokyo, Japan
Japan is consistently ranked among the safest countries for solo travelers in the world, so first-time solo tourists will enjoy visiting the country. Travelers should plan to spend at least ten days in Japan, and the trip often begins in Tokyo, a high-tech city with lots to do and where tradition and modernity intertwine. Next, they should head to Kyoto, a city with peaceful temples and historic districts, while Osaka has a lively street food scene.
Travelers with more time can add more cities to their itinerary, including Hiroshima's poignant Peace Memorial Park and the scenic beauty of Nara. The tranquil landscape of Tohoku and the natural wonders of Hokkaido provide a peaceful escape.
Since most people don't speak English in Japan, it's a good idea to print out the main destinations in Japanese, making it easier for you to catch a taxi. When travelers need information, they should go to tourist information offices, where staff often speak English.
5
Singapore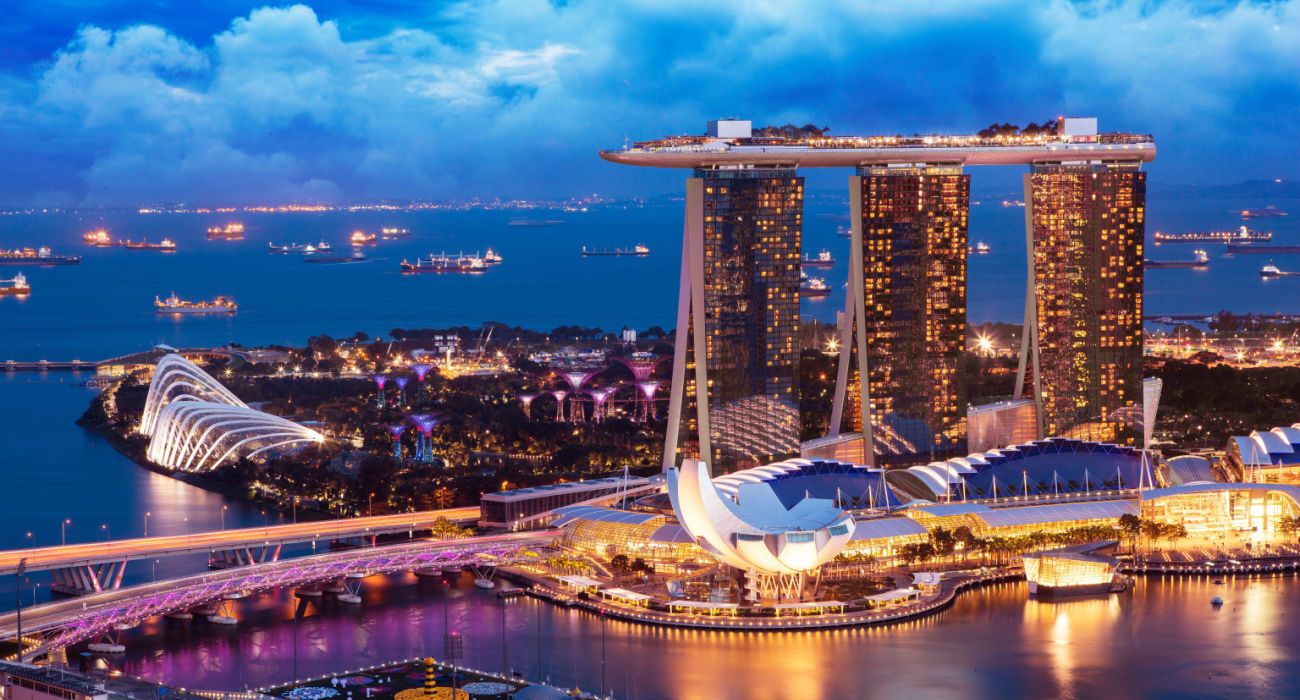 Singapore cityscape at dusk
Singapore is a safe country to travel to; Additionally, it is possible for solo tourists to travel to Singapore on a limited budget. With efficient public transportation and an English-speaking local population, Singapore is an ideal destination for solo travelers looking for a combination of urban dynamism and cultural charm in a safe environment.
In one week, tourists can explore Singapore's diverse neighbourhoods, from the vibrant Chinatown markets to the lush gardens of the Botanic Gardens. Travelers can also discover futuristic architecture at Marina Bay and sample street food at Hawker Centres. Sentosa Island offers family-friendly attractions.
currency: Singapore dollar
Related: Safe Traveling Alone: ​​10 Tips and Tricks for Traveling Alone
4
Holland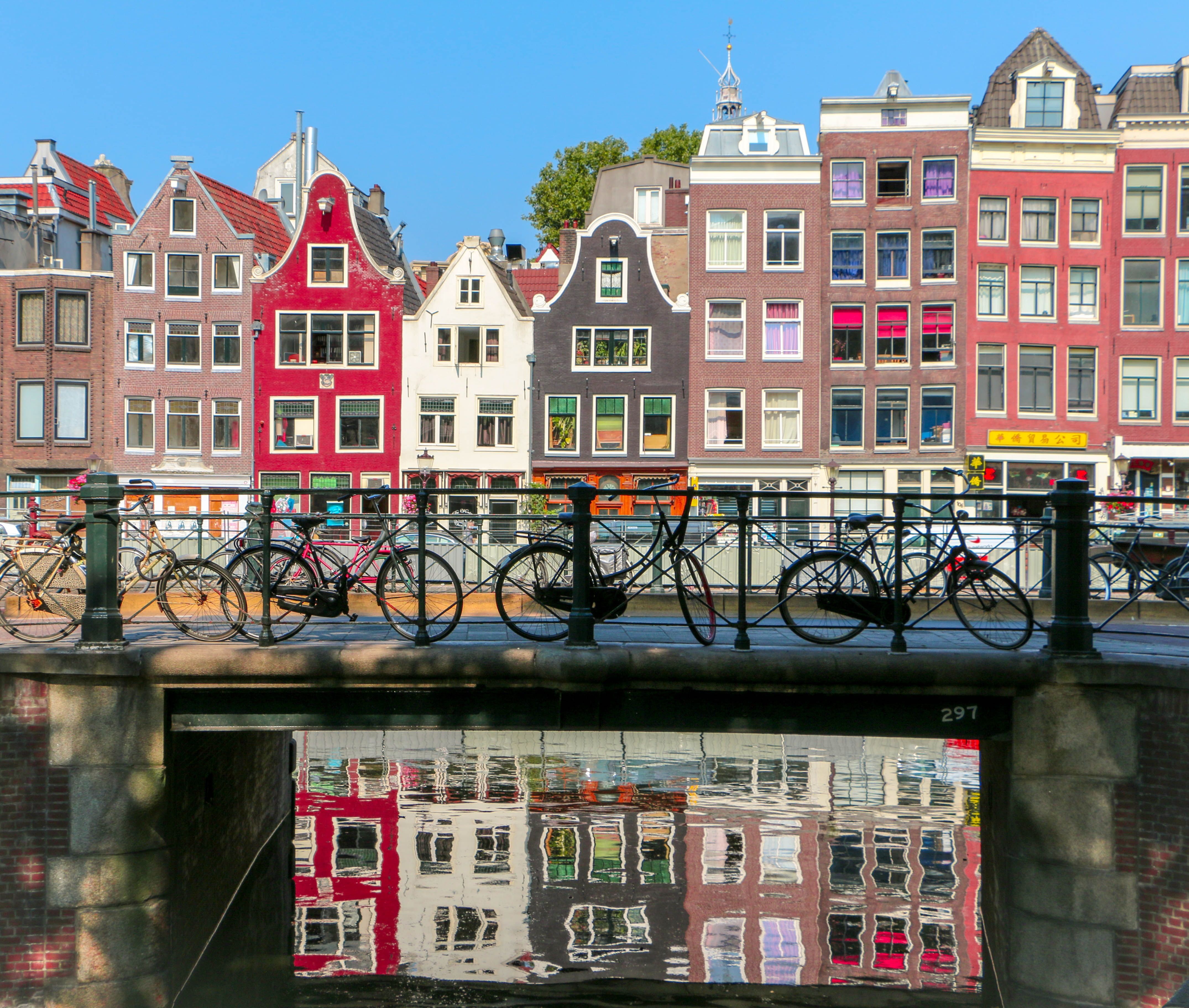 Several bicycles on a bridge in Amsterdam, Netherlands
Visiting the Netherlands is an enjoyable experience in a country known for its safety and cultural richness. The Netherlands is famous for its many windmills, tulip fields, and canals
International museums.
Although Amsterdam is a tourist's favorite destination, staying there for at least ten days allows you to discover more attractive cities and towns. Travelers should also explore Utrecht's historic charm, Delft's artistic heritage, Rotterdam's modern architecture and lively port, the regal allure of The Hague, and Leiden to discover a city with a university atmosphere.
Best time to visit: Mid April to mid October
3
Uruguay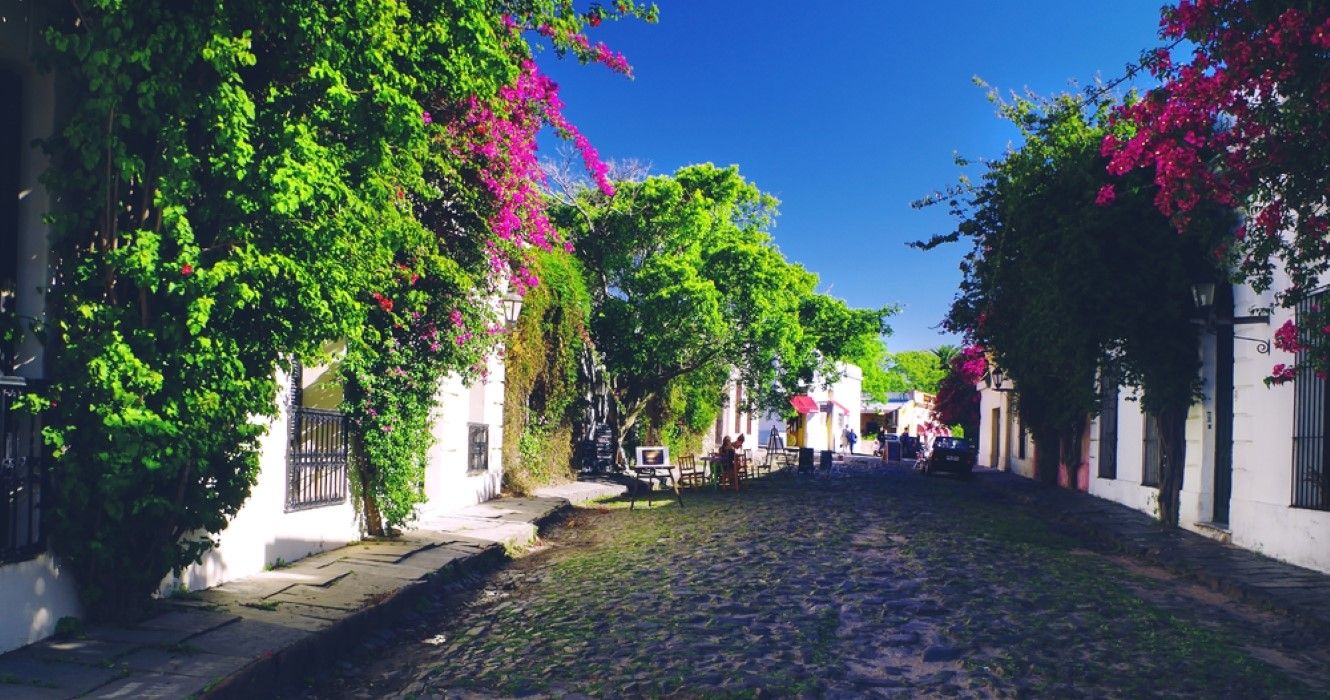 Sacramento Colony, Uruguay during spring
There are many reasons to visit Uruguay, and one of them is that the country is perfect for first-time travelers. The trip often begins in the capital, Montevideo, and exudes a mix of history and cosmopolitan energy along the waterfront promenade.
Another beautiful city worth visiting is Colonia del Sacramento, which charms visitors with its cobblestone streets and colonial architecture – travelers visiting Buenos Aires can also take a day trip to Colonia del Sacramento. Meanwhile, Punta del Este offers pristine beaches and a vibrant nightlife, while Punta Ballena and Carmelo offer laid-back charm.
Best time to visit: From October to March
2
Dubai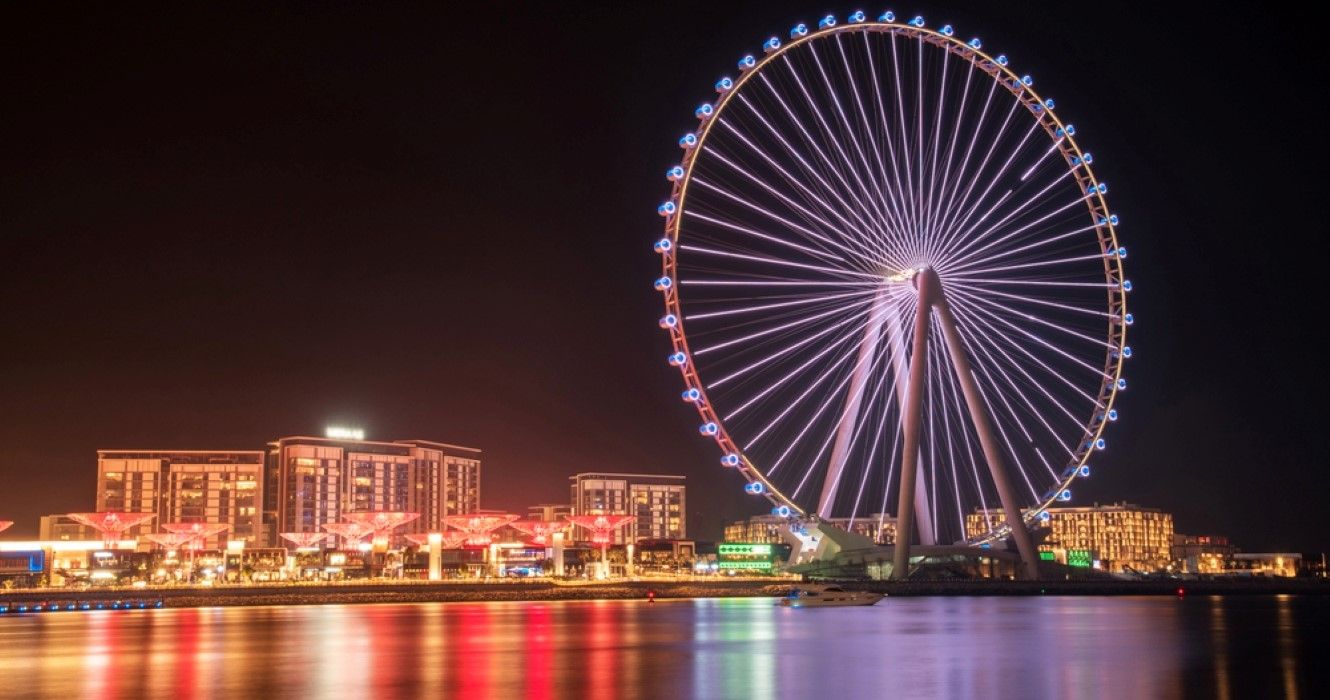 Ain Dubai on Jumeirah Beach, Dubai
Dubai is known for its low crime rates and good hospitality, making it a strategic destination for first-time travellers. This stunning destination has futuristic skyscrapers, ancient souks coexisting harmoniously, and impressive buildings like the iconic Burj Khalifa.
Jumeirah Beach is the most popular beach in Dubai, where visitors can delve into the vibrant culture of Deira. For a change of pace, venture into Abu Dhabi, the capital of the United Arab Emirates, and visit the magnificent Sheikh Zayed Grand Mosque.
A week in Dubai allows you a comprehensive experience, but even a 3-5 day stay can give a glimpse into its culture.
RELATED: Enjoying the Dubai skyline from above: Ain Dubai's stunning views
1
Malta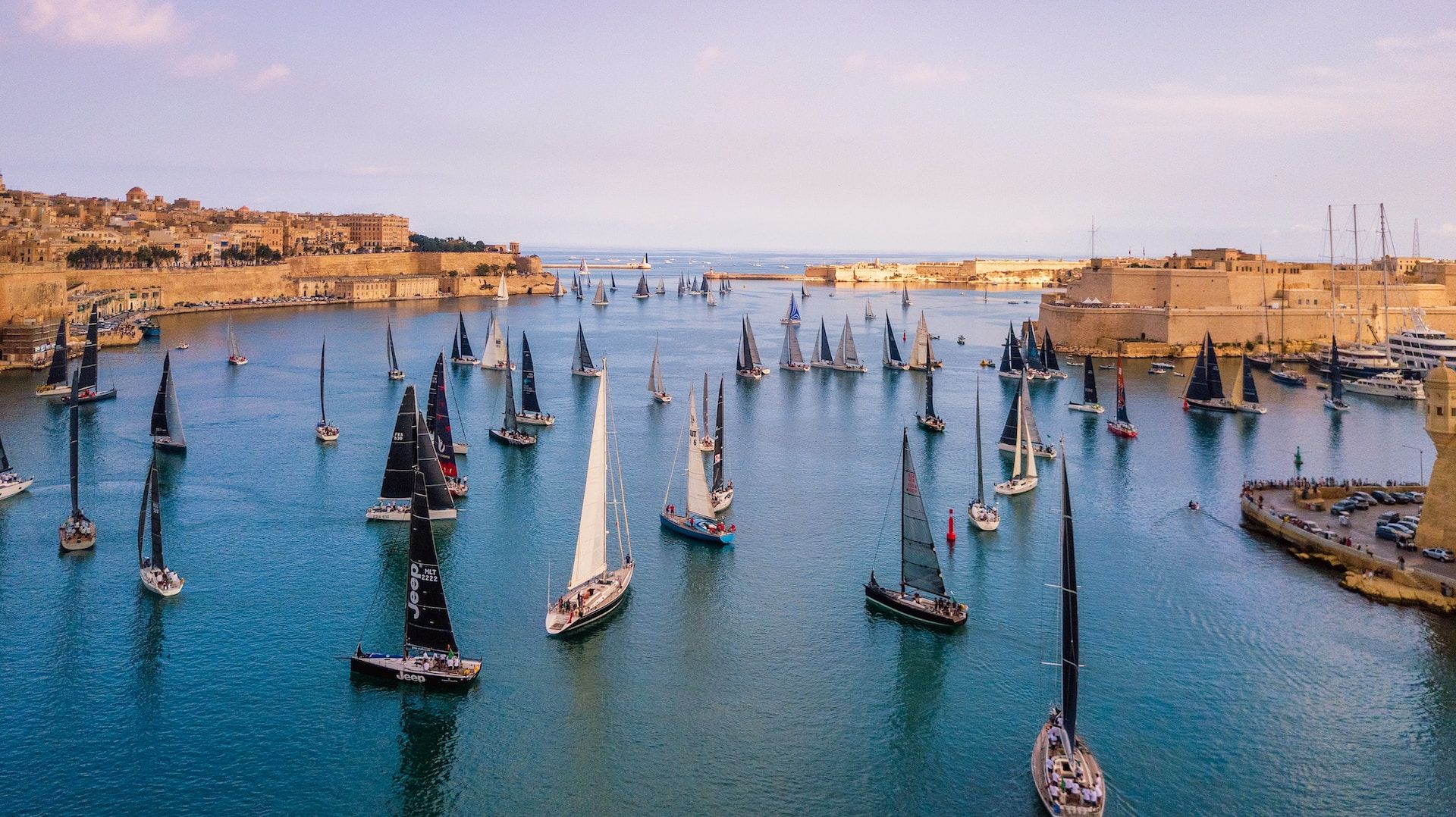 Grand Harbour, Malta
When traveling solo for the first time, travelers don't have to choose classic destinations, as many hidden gems are easy to travel to. Malta is a Mediterranean country with a lot to do and see, and is particularly known for its welcoming atmosphere.
First-time visitors should start in the capital, Valletta, a UNESCO World Heritage Site steeped in history and charm. Explore Mdina's Old Town and the lively coastal town of Sliema. Of course, most people decide to discover Malta to enjoy its pristine beaches; The most famous are Gozo and the Blue Grotto.
Best time to visit: June, July and August