Top 10 places to see the northern lights around the world
summary
An aurora is a natural phenomenon that occurs when charged particles from the Sun collide with gas molecules, causing colored lights to appear in the sky.

The best places to view the Northern Lights are usually in Alaska, certain parts of Canada, Norway, Finland, Greenland, Iceland, Scotland, Pennsylvania, and Sweden.

Travelers can expect to see the Northern Lights during specific periods of the year, usually in the last two weeks of September and the second to third week of March. Availability and prices of accommodations and tours may vary.
The Northern Lights display beautiful colors of green, pink, blue and violet lights dancing in the night sky. Lucky tourists can witness this phenomenon during specific periods of the year in the Northern Hemisphere.
An aurora is a natural phenomenon that occurs as a result of the sun's electrically charged particles colliding with gas molecules such as nitrogen and oxygen. This creates a mixture of colors in clear skies, best seen in areas with no pollution or rainfall. For this reason, the best viewing is usually in Alaska and certain parts of Canada, where the nights are longer. Since the northern lights are caused by solar activity, travelers can expect this phenomenon to typically appear during the last two weeks of September and the second to third week of March.
Seeing this majesty is undoubtedly on anyone's bucket list, and these are the 10 best places to see the northern lights around the world.
10
Tromsø, Norway
A stunning display of the northern lights in Tromsø, Norway during the winter
Tromsø is located in the middle of the Norwegian Northern Lights Zone, making it one of the best places to view the Northern Lights annually. This city in Norway is a 3.5-hour direct flight from London, with the best views of the northern light from September to April.
Travelers can stay at Thon Hotel Tromsø, a mid-range hotel that offers viewing spots on the rooftop. This Norwegian city also has a lively atmosphere, with popular bars and pubs on every street.
9
Fairbanks, Alaska
Active northern lights and full moon over Fairbanks, Alaska
Tourists traveling to Alaska can head to Fairbanks, which lies just below the auroral oval, where the light activity is concentrated. The best time to view the Northern Lights in Fairbanks is between August 21 and April 21.
Travelers can visit Borealis Basecamp for a private igloo, one of the best luxury resorts in Fairbanks. Others can visit Chena Hot Springs Resort, which includes round-trip transportation to join an Aurora viewing tour or head to the Aurora Ice Museum.
8
Lapland, Finland
Dog sledding in Lapland, Finland
Lapland is another location within the Arctic Circle, in the far north of Finland. Travelers can expect to see the Northern Lights from late August to April, about 200 times a year. One of the top bucket list experiences is watching the light show from Santa's Hotel Aurora.
Some resorts in Lapland also host Aurora fishing trips, such as Kakslauttanen Artic Resort, which has glass igloos, log rooms and traditional log houses. Excursions typically involve travelers viewing the lights while sledding or skiing.
Other Lapland accommodations also offer lakeside domes, cabins and beachfront glass villas with glass roofs and large windows for the best views of the Aurora Borealis.
7
(Travellers National Park, Minnesota).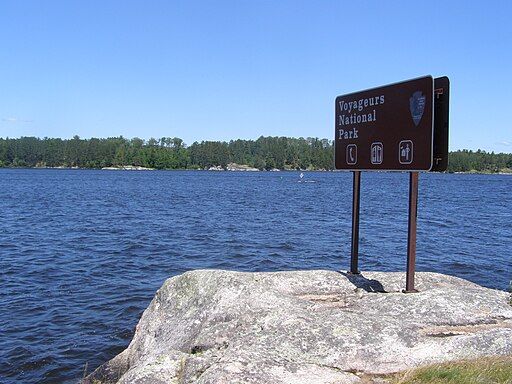 Lake Kabetogama, Voyageurs National Park, Minnesota
Voyageurs National Park is a 218,000-acre tourist destination on the Ontario-Minnesota international border. It is the only national park in Minnesota and was designated by the International Dark Sky Association in 2020 as a Dark Sky Park. This popular national park has minimal pollution, so seeing the Northern Lights is possible.
Voyageurs National Park offers campsites where tourists can spend the night to view the Northern Lights. Hotel Cantilever is also a popular accommodation choice for travelers who prefer to sleep in a bed while watching the Aurora Borealis.
RELATED: These Are the 10 Best Northern Lights Hotels in the US
6
Yellowknife, Canada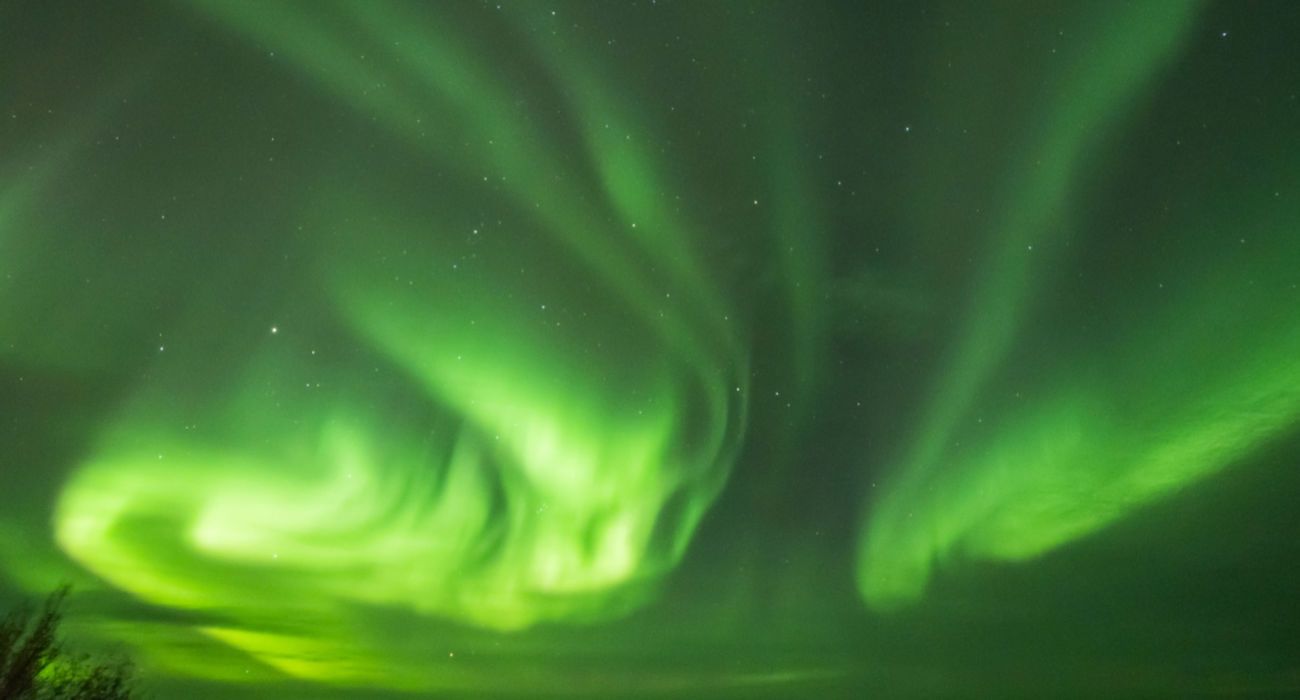 Canada Northwest Territories Yellowknife Aurora
Yellowknife, most famous for being the Aurora Capital of North America, is located in the center of Aurora Oval, with the best views from mid-November to early April. Tourists can also expect to see the northern lights on up to 240 nights per year.
Besides Aurora Borealis, travelers can also participate in winter sports in Yellowknife, such as cross-country skiing and ice fishing. Aurora Village tours to view the northern lights are also available, with free pick-up from hotels throughout the area.
5
Ilulissat, Greenland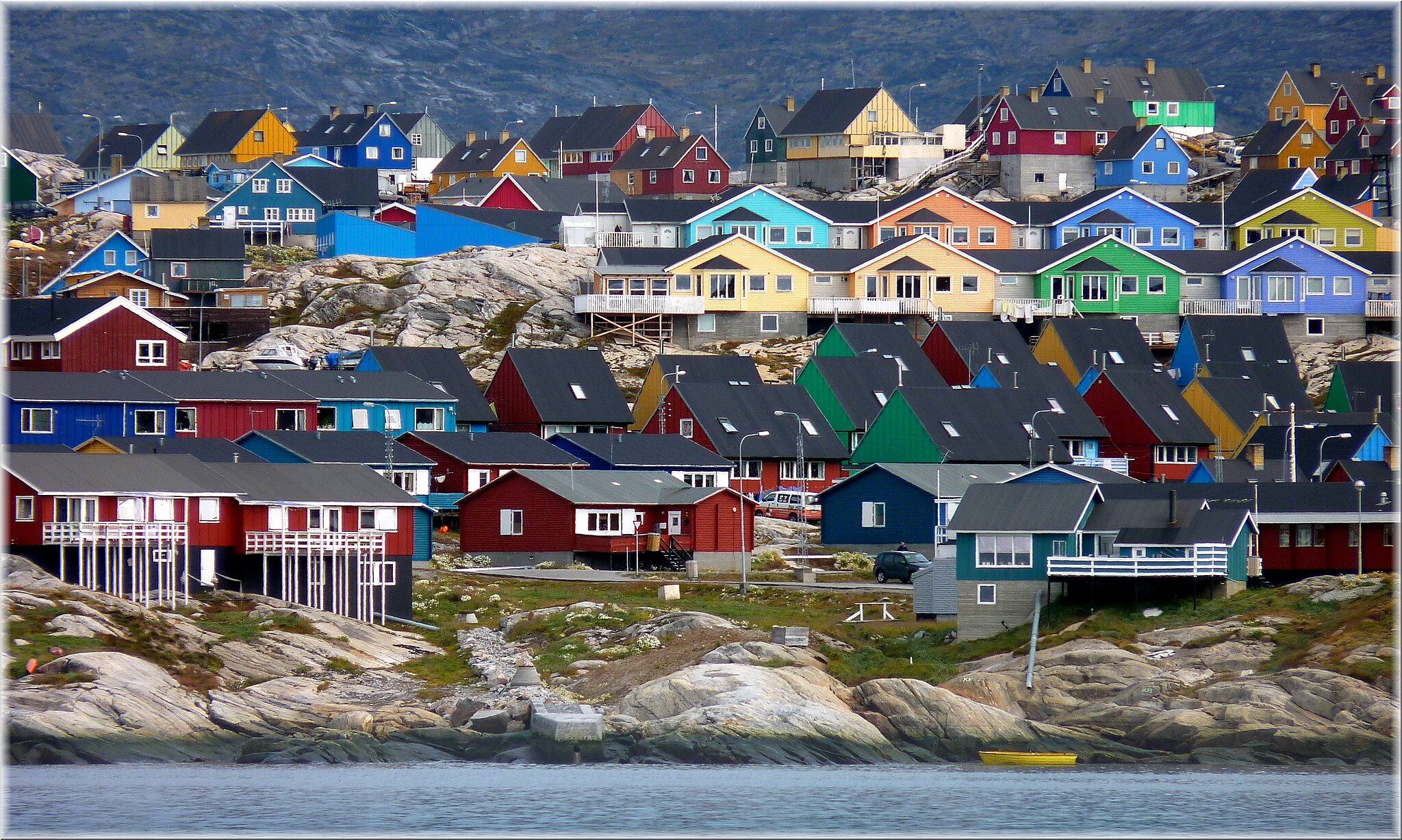 Beautiful and colorful houses in Ilulissat, Greenland
Ilulissat, Greenland, has minimal light pollution, providing a near-perfect view of the Northern Lights. The aurora season at this location occurs from September to early April. Travelers can combine aurora viewing with daytime activities such as arctic caving and dog sledding.
Kangerlussuaq is another popular destination in Greenland for viewing the Northern Lights, with the opportunity to capture this natural phenomenon nearly 300 times a year. Travelers can book Northern Lights tours from Albatros Arctic Circle, which also includes camping.
4
Reykjavik, Iceland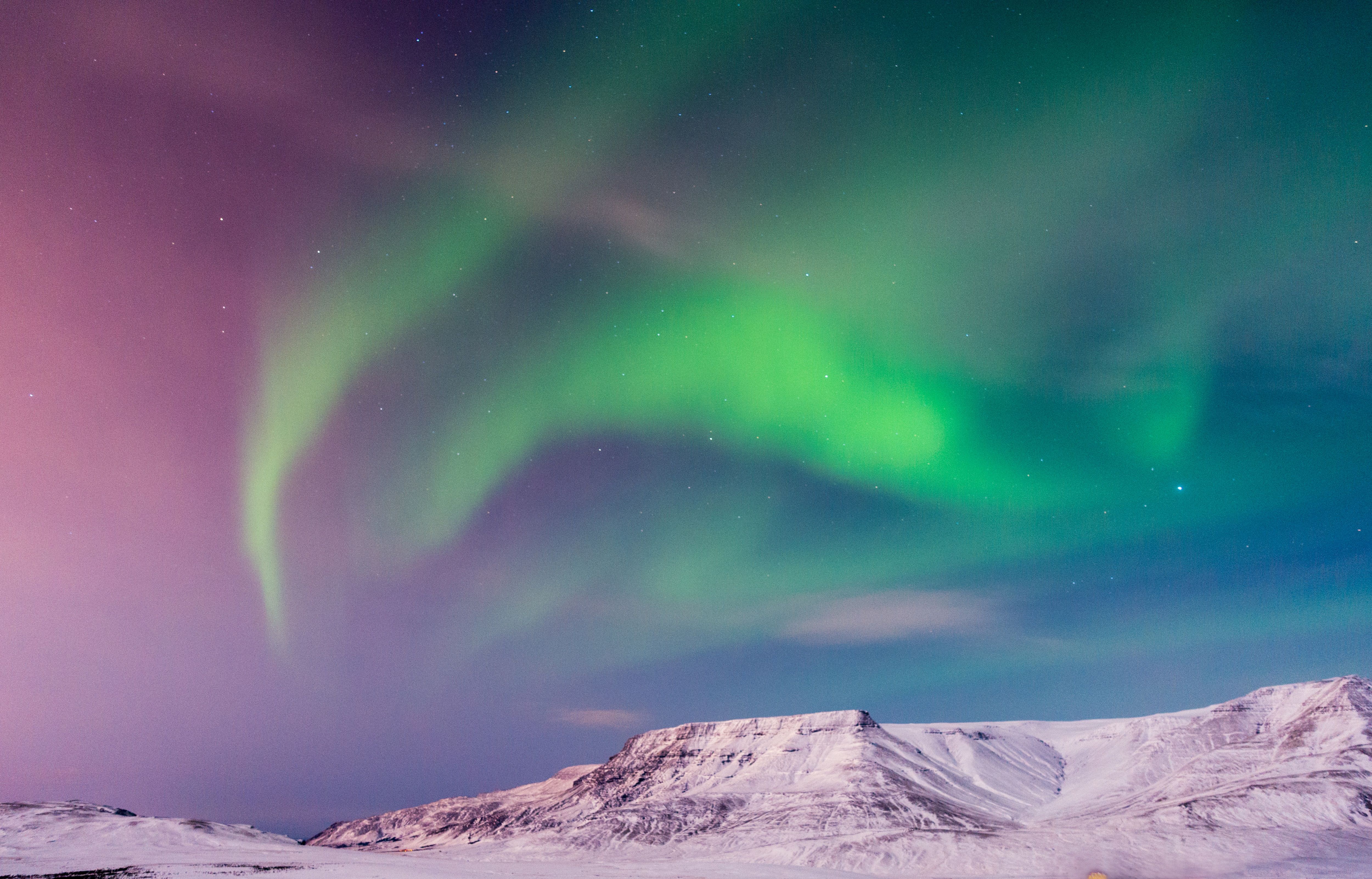 Iceland's northern lights in winter
From October to March, tourists traveling to Reykjavik, Iceland, can view the Northern Lights at various attractions and nature parks. The best location to view the aurora borealis is in Öskjuhlið, with clear, pollution-free skies. Reykjavik features mountainous and forested areas 200 feet above sea level for a stunning light show.
Tourists can book packages and tours at Bubbble Tours, which features scheduled and private tours to make the most of your Iceland adventure.
3
Orkney, Scotland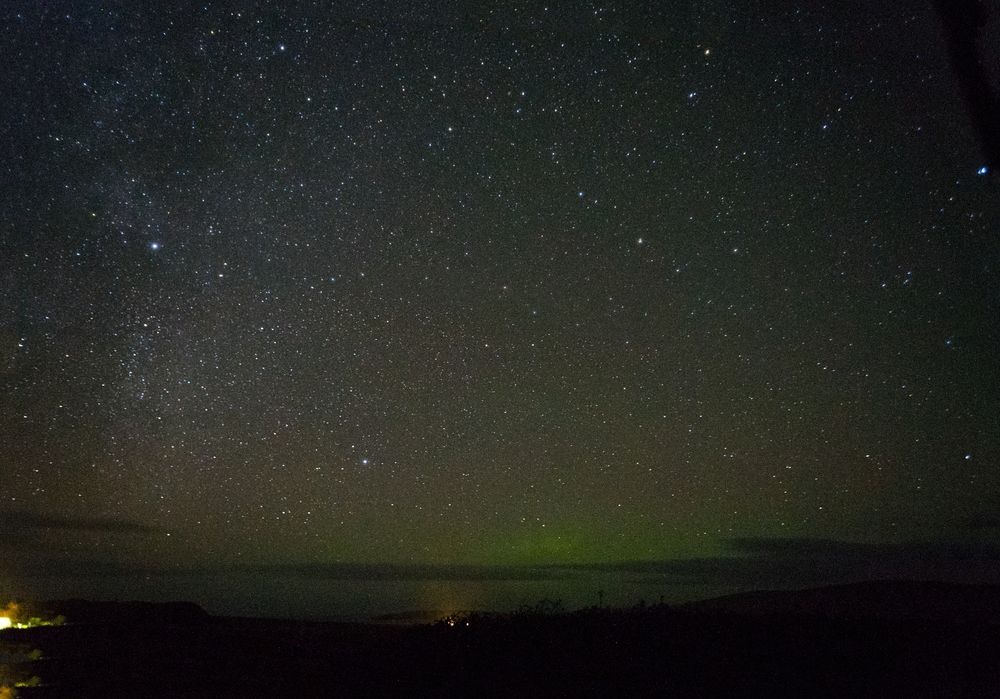 Northern Lights in Orkney, Scotland
Located 10 miles off Scotland's remote north coast, Orkney is one of the best locations to view the Northern Lights in the UK. Travelers can view the northern lights in fall and winter during cool, dark evenings.
Recommended locations in Orkney are Dingieshowe Beach and Birsay Coast. Orkney also has beautiful coastal scenery and rich sheep wildlife. There is also the Neolithic heart of Orkney, a UNESCO World Heritage Site.
Travelers can join Facebook groups to get timely updates about the Aurora Borealis, such as the Orkney Aurora Facebook group.
2
Cherry Springs State Park, Pennsylvania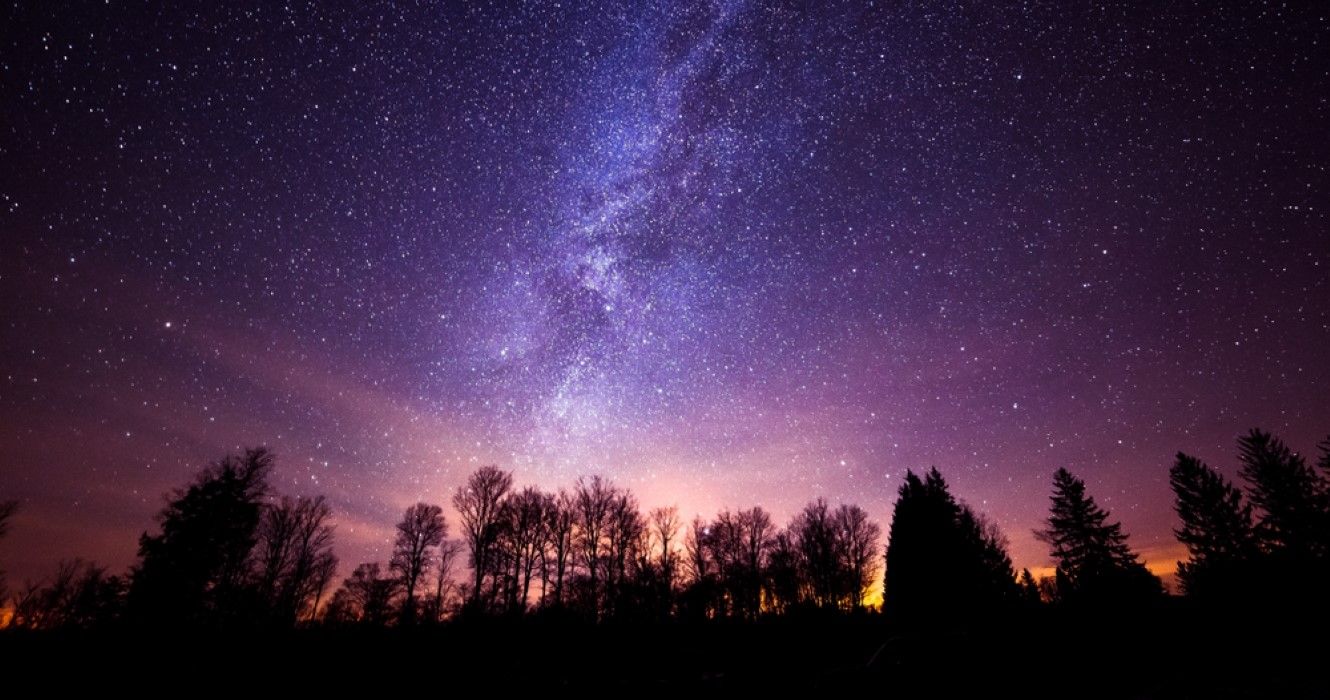 Cherry Springs State Park under a beautiful starry night in Pennsylvania
Cherry Springs State Park in Pennsylvania is another international Dark Sky park, isolated from larger cities like Pittsburgh and Philadelphia. Travelers can get the best pictures of the Northern Lights here.
Visitors can view the Aurora Borealis schedule by listening to the University of Alaska Fairbanks forecast services.
1
Jokasjärvi, Sweden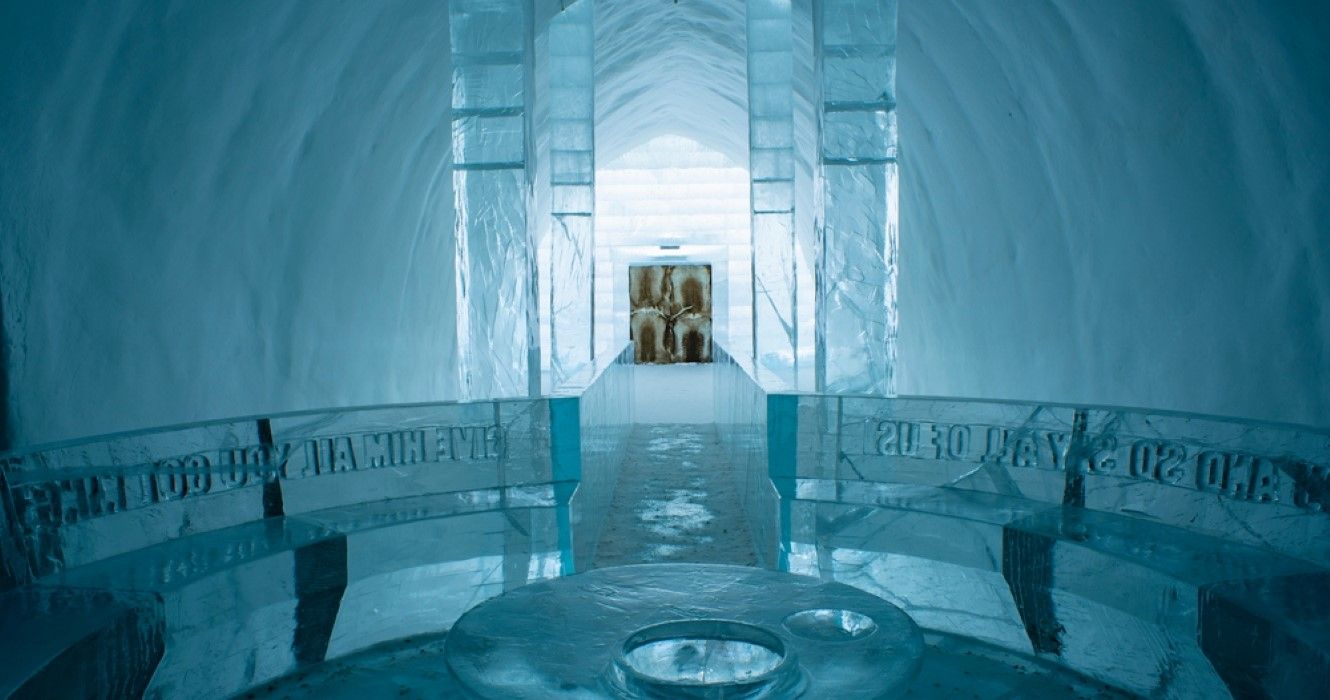 Ice Hotel in Jukkasjarvi, Sweden
Located in northern Sweden, Jukkasjärvi is a small Swedish village located on the Torne River 125 miles above the Arctic Circle. A chilly adventure requires an overnight stay at the Icehotel, where guests can enjoy ice rooms, suites and chalets while catching the Aurora Borealis.
Travelers can also book nighttime photography tours or go on excursions to the Abisko Aurora Sky Station, located approximately 3,000 feet above sea level. The station offers the best views of the Northern Lights from November to March.