This contemporary Sonoma Valley home embraces nature at every turn
For rainy days atop Sonoma Valley's Madrone Ridge, a contemporary home designed by Field Architecture gets an expansive water feature. Two streams of rainwater flow from the roof — one at the front of the house and one at the back — into the river rock basins. From the inside, the house's glass walls provide a view of the rainwater stream at the same time.
"The whole house becomes this celebration of the first rain of the season," says lead architect Jess Field.
The design – which reflects the "symbiotic relationship between water and land" – is both functional and aesthetic. Water is slowly released from the rock beds into the ground, which, according to Field, moistens the soil at a slow enough rate to prevent runoff and erosion. Falling water also creates what Field calls "interaction" between structure and nature.
"Every house[we design]is a case study in how to deepen our relationship with the outside world and our inner world," he says.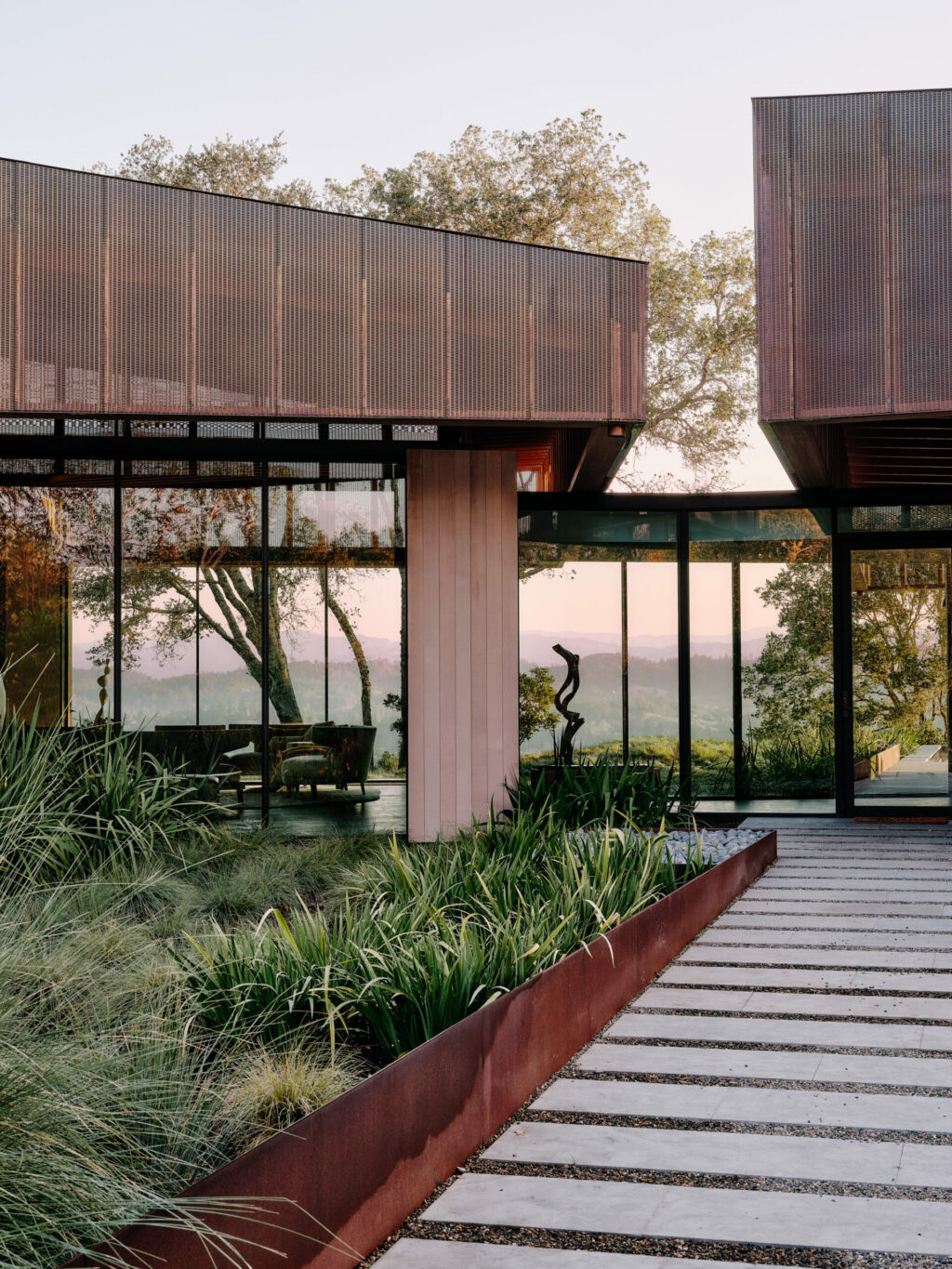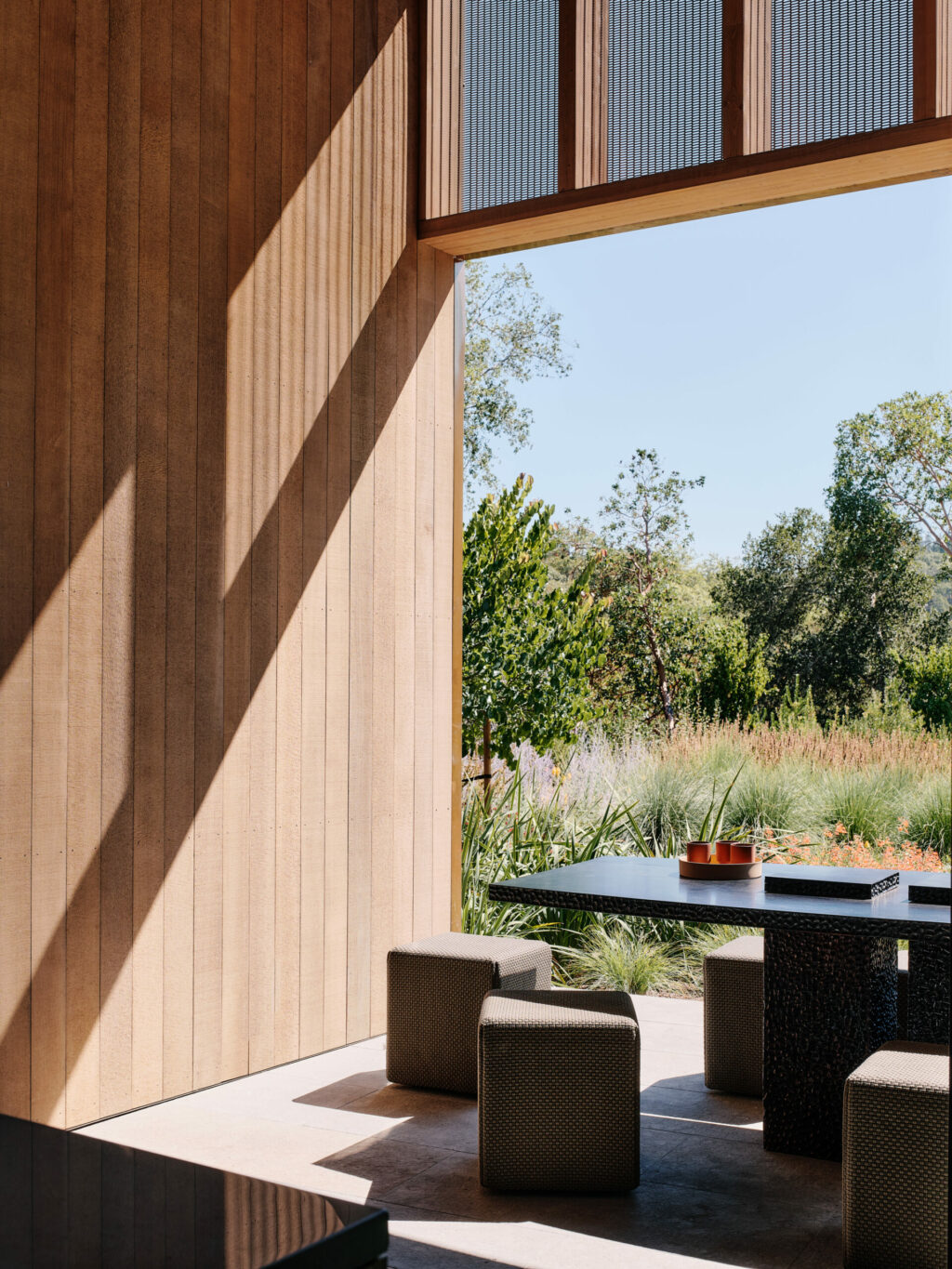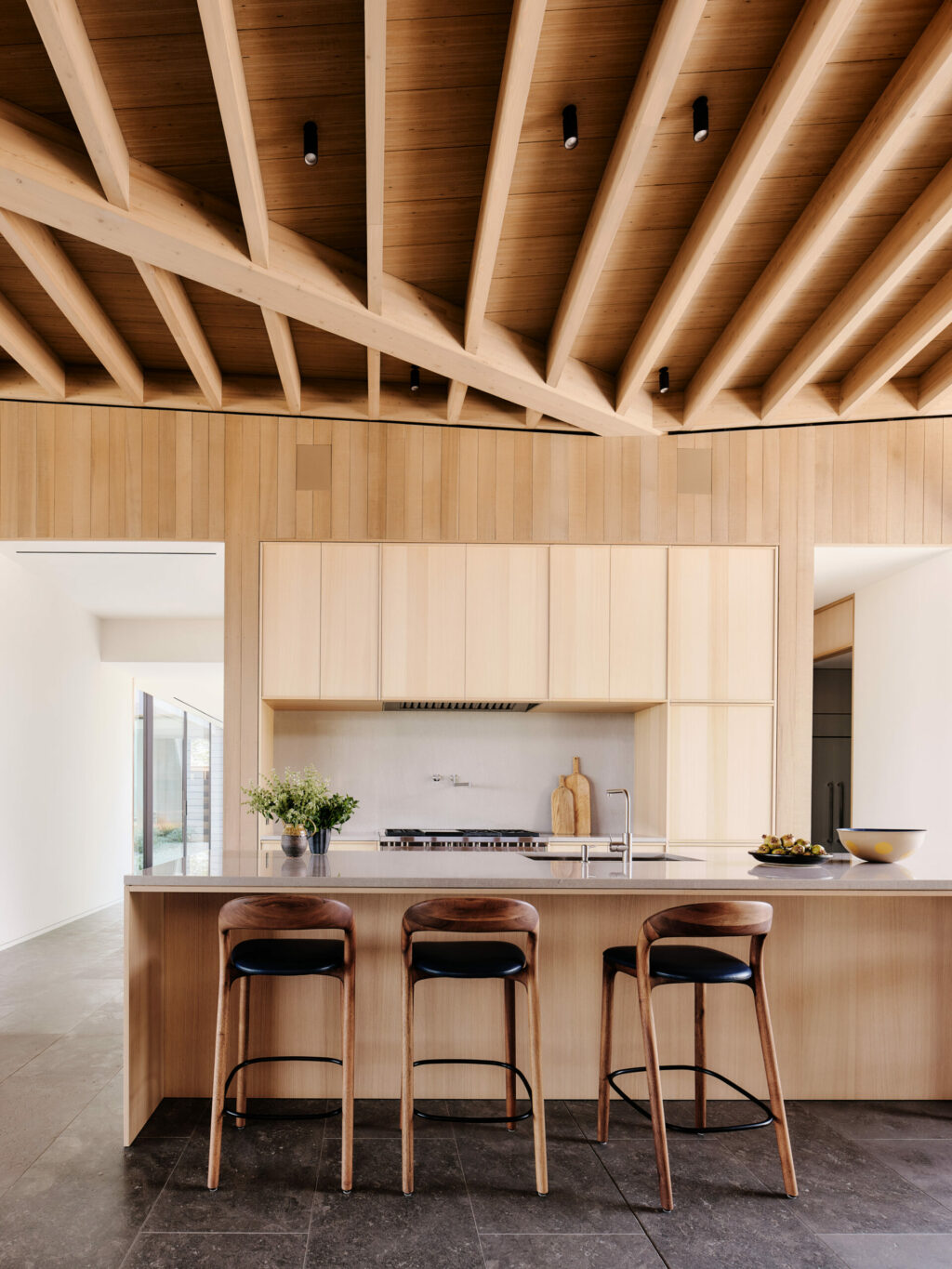 While the 4,920-square-foot Madrone Ridge home is a single geometric structure, it consists of three wings connected by sheer breezeways. Field designed it with a "glove-like" floor plan with separate "fingers" spreading out the house and nature filling in the gaps around the living areas.
The natural setting guides the Field design process. It was his father, also an architect, who inspired this approach – he designed a residence in Johannesburg in 1972, which he called Miller House, and which was built around existing rock on the site so that it did not have to be moved. "The rocks cannot be moved or touched by any man-made structure," Field's father said.
Field positioned the Madrone Ridge house in relation to the sun's path to create "great places to trap" its movement. The breakfast nook enjoys morning sunshine as does the stone and wood staircase landing, where the homeowners love a cappuccino and the family dog ​​loves a nap. The dining room is the best place to enjoy the sunset.
Field brought more natural elements into the house with the help of Pope Valley potter Kelly Farley, who created glass tiles mixed with iron-rich soil from the site. The result is stunning rusty brown bathroom tiles.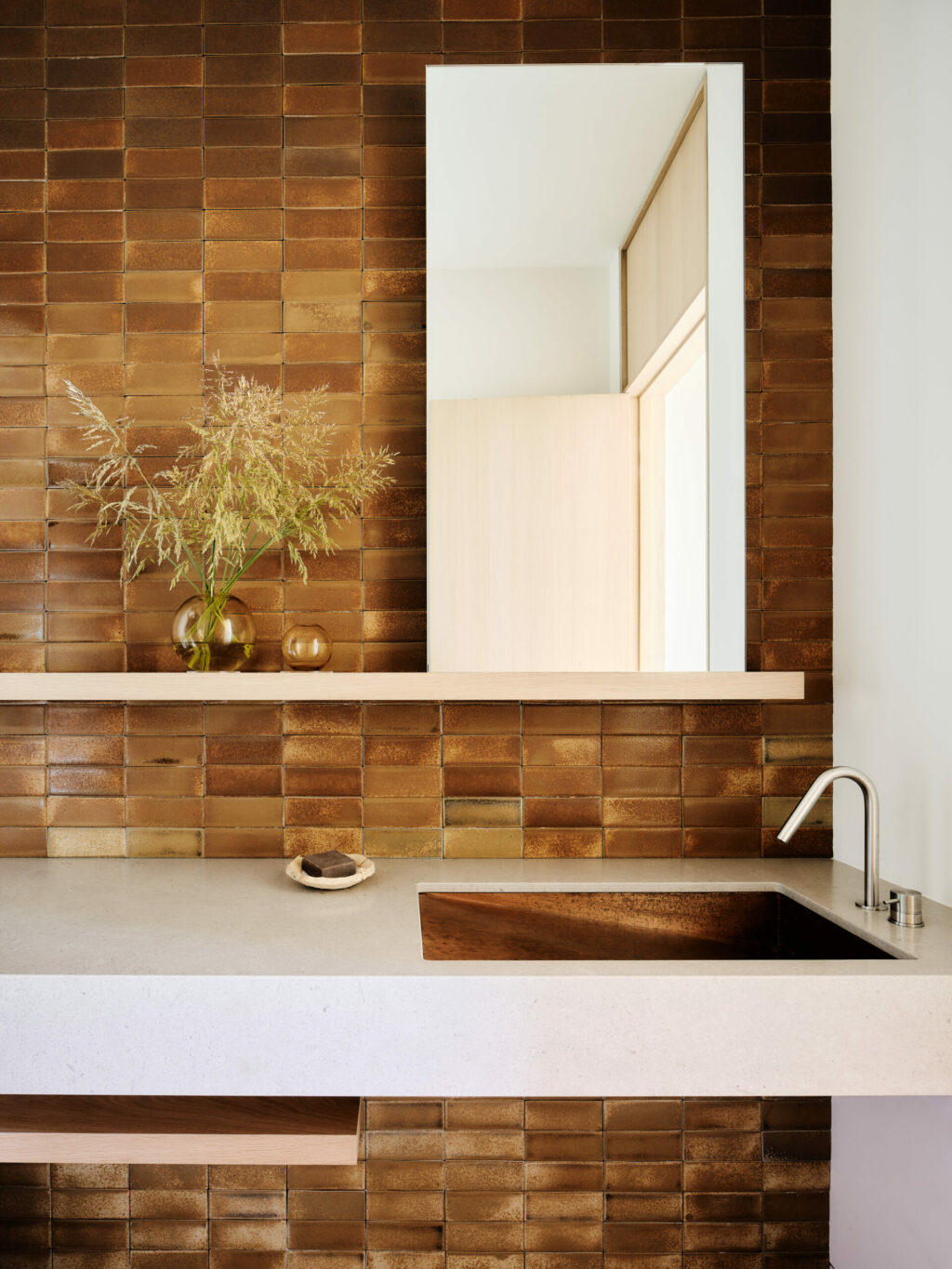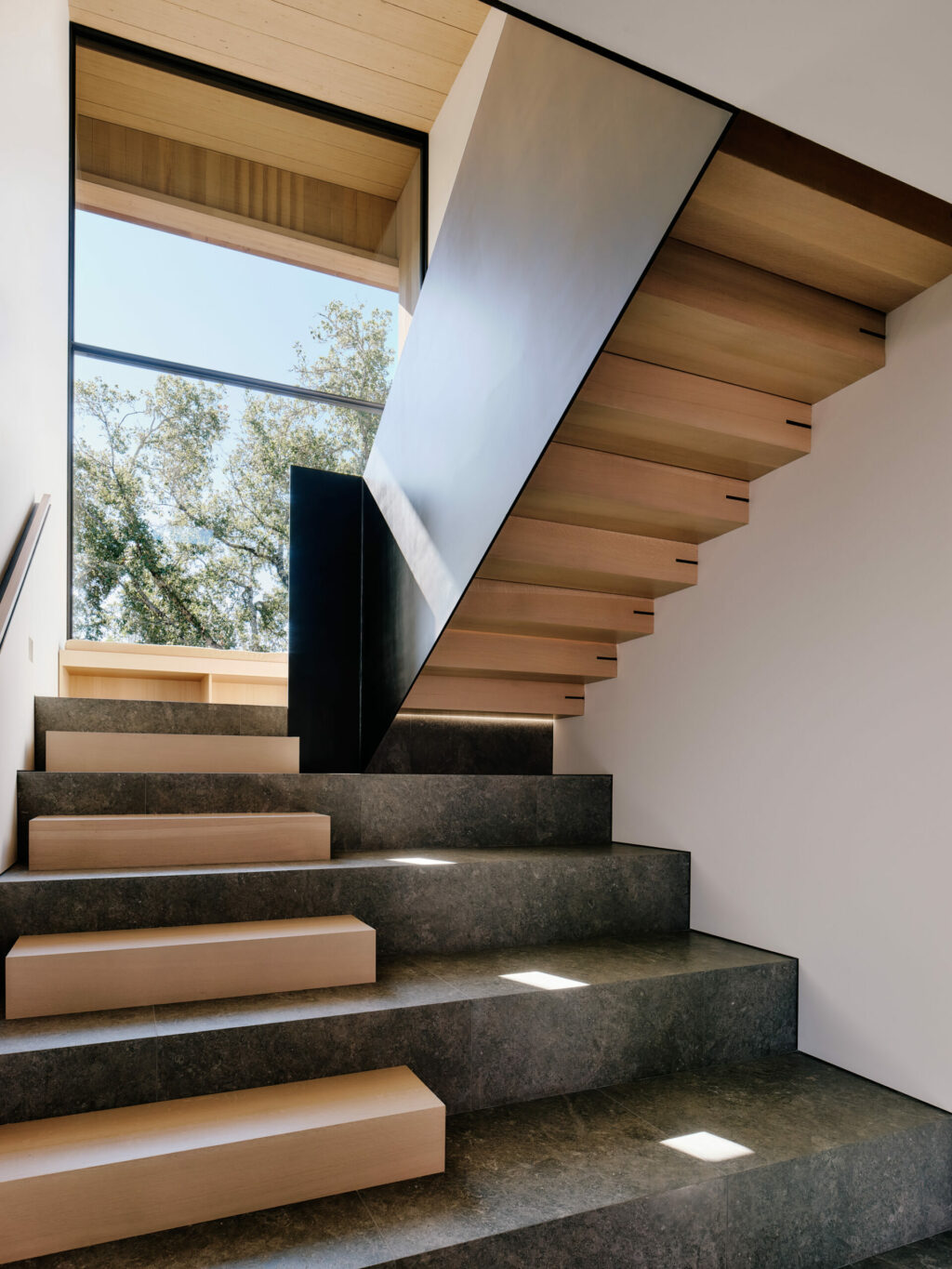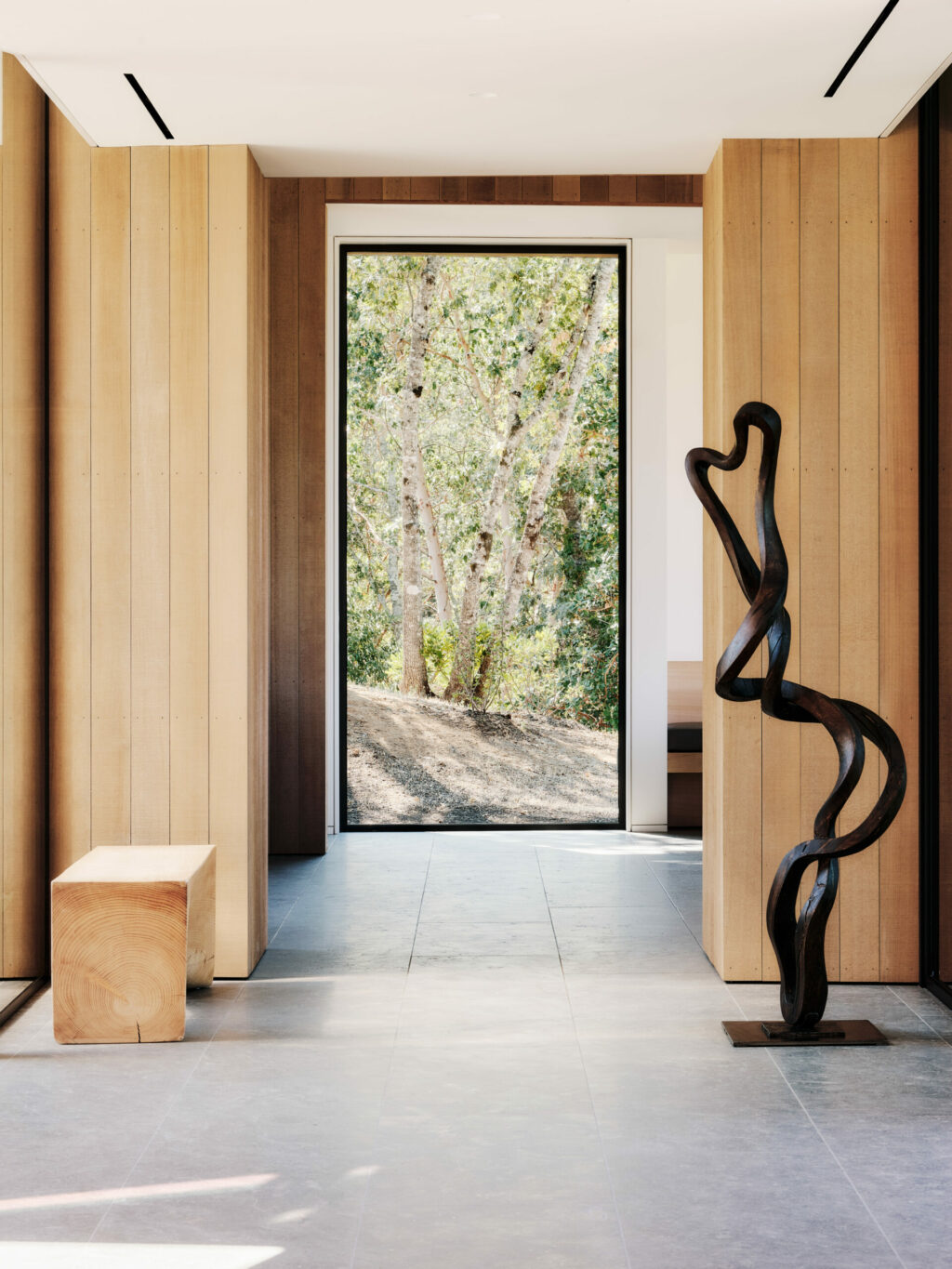 Field designed the copper-clad house to allow for distant views of the valley and surrounding landscape and closer views of the tissues of mature oaks and madrone trees, as well as the garden with its flowers and hummingbirds.
Just as an interior designer might mix different materials, colors, and patterns to give a home character, Field uses natural elements to bring beauty to an interior—nature is his muse and medium. Click through the gallery above to take a peek inside the Madrone Ridge home.
fieldarchitecture.com