The best teas in the DC area
Willard InterContinental Washington, DC
The holiday season is all about embracing tradition. One tradition that still thrives in the Washington area is afternoon tea during the holiday. This ritual, which typically involves small sandwiches and scones amid a festive backdrop (as opposed to the more hearty meal of "rich tea"), harkens back to some of the capital's most legendary historic hotels, houses and restaurants, as well as setting off in some new locations.
As Angela Rennals, founder of Destination Tea, a guide to afternoon tea in America, says, "It's a popular holiday tradition with many friends and families because it's the perfect time to hang out and catch up with each other, which is why generations often come together for parties." Anniversary Tea Taking someone to tea is also a perfect holiday gift.
Whether you book a tea experience for yourself or a group of friends, or treat your loved ones to tea time, here are 16 great places in the DC area to grab a cup of coffee and enjoy some holiday cheer.
Hillwood Estate, Museum and Gardens
Forest Hills
From December 1st Although on January 7, Hillwood, the former estate of businesswoman, heiress, hostess and collector extraordinaire Marjorie Merriweather Post, will open the door of her Merriweather Café to groups of four or more for holiday afternoon tea. An assortment of petit fours and tea sandwiches, plus nods to the property's mid-century heyday (sweet potato tart, anyone?) round out the menu. Your reservation (which will be available on the Resy website starting November 21) must be made at least 48 hours in advance. Hillwood and its magnificent gardens are beautiful all year round, but on holidays, they are especially magical.
$38 per person
opaline Bar and brasserie
Pennsylvania quarter
Every Saturday afternoon from 2 to 4 p.m., from November 25 to January 6, Opaline will be serving Holiday Tea inspired by Antoine de Saint-Exupery's classic book, The little prince. Dubbed "Le Goûter du Petit Prince," the French bistro will celebrate the beloved book characters with delicious pastries and meals named after each of the book's characters. Designed to be enjoyed by children as much as adults, guests can choose from a selection of teas, coffees or hot chocolates and fruit juices. Reservations must be made at least one day in advance.
$78 for adults and $55 for children 12 and under
Montpellier House Museum
Laurel
Laurel's Montpelier Mansion, which dates back to the 1780s and is considered a National Historic Landmark, will offer holiday teas on Dec. 9-17. The afternoon will take place in the palace's festively decorated East Wing and will include finger sandwiches, desserts and scones with clotted cream, lemon curd and jam. Proceeds from the tea benefit the House Museum's programs.
$42 per person
Hi Adams
The center of the capital
The Hay-Adams Hotel, one of the capital's most popular hotels, hosts an afternoon tea party every Sunday at 3 p.m. From now until the end of the year (except for Christmas Eve and New Year's Eve), the hotel's high tea ritual will transform into a holiday event. Taking place in Hay-Adams' luxurious, old-school Lafayette Dining Room, afternoon tea will include tea and hot chocolate selections, as well as sandwiches, homemade gingerbread and Viennese-style pastries.
$75 adults ($100 with champagne), $45 children ages 4-12
Willard Intercontinental
Pennsylvania quarter
Perhaps no place serves tea more elegantly than the Willard Hotel, which legend has it was where the first mint julep outside of Kentucky was served and where the term pressing was born. The Willard has gained a following for his teas, but especially his holiday teas served alongside a harpist, in the festively decorated Peacock Alley. The hotel also has a Spotify playlist inspired by the resident harpist, so you can add some festive Willard vibes to your holiday table. Given its long-standing reputation, Willard's Holiday Tea – which will be served on Fridays, Saturdays and Sundays in December (except Christmas Eve) – books up quickly, so book early or add your name to the waiting list.
$90 per person, or $102 with a glass of champagne
Henley Park Hotel
The center of the capital
The historic Henley Park Hotel holds an annual tea party in its Tudor-inspired pub. The tea menu features a variety of Harney & Sons teas accompanied by homemade dried fruit scones and delicious sandwiches. Henley Park Tea is served daily from 30 November to 6 January from 11.30am to 6pm.
$65 per person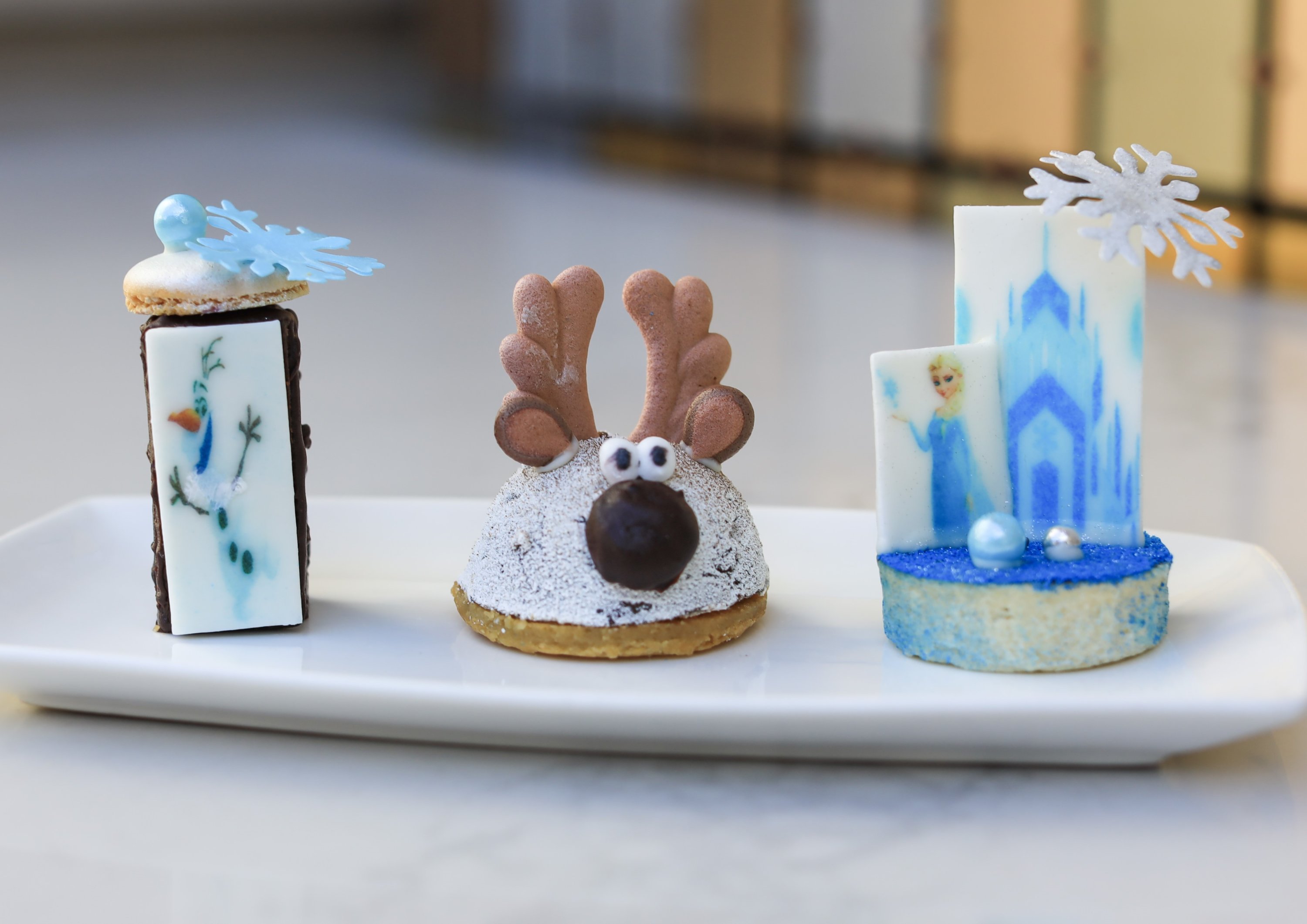 Fairmont Hotel
West end
Frozen It is the theme of the Holiday Tea at the Fairmont Hotel. The beloved Disney story is on display at the Kennedy Center this winter, and the hotel's festive Frozen Afternoon Tea will include plenty of… Frozen– Inspired décor – Children are encouraged to come with their favorites Frozen like. Saturday afternoon tea will be served from 1-3pm throughout December and will include tea sandwiches, scones and desserts. Frozen– Themed desserts to satisfy even the pickiest eaters.
$90 for adults (includes flute of champagne) and $39 for children
Green spring gardens
Alexandria
For two days only – December 2 and 3 – Green Spring Gardens, a historic home and public park, is hosting a "Christmas Tea" that will include the usual afternoon tea trappings as well as a lecture on the story and meaning behind Clement Clark Moore Tea. The famous poem "The Visit of Saint Nicholas". The tea will be held at the 18th-century Green Spring Gardens house, which is on the National Register of Historic Places.
$48 per person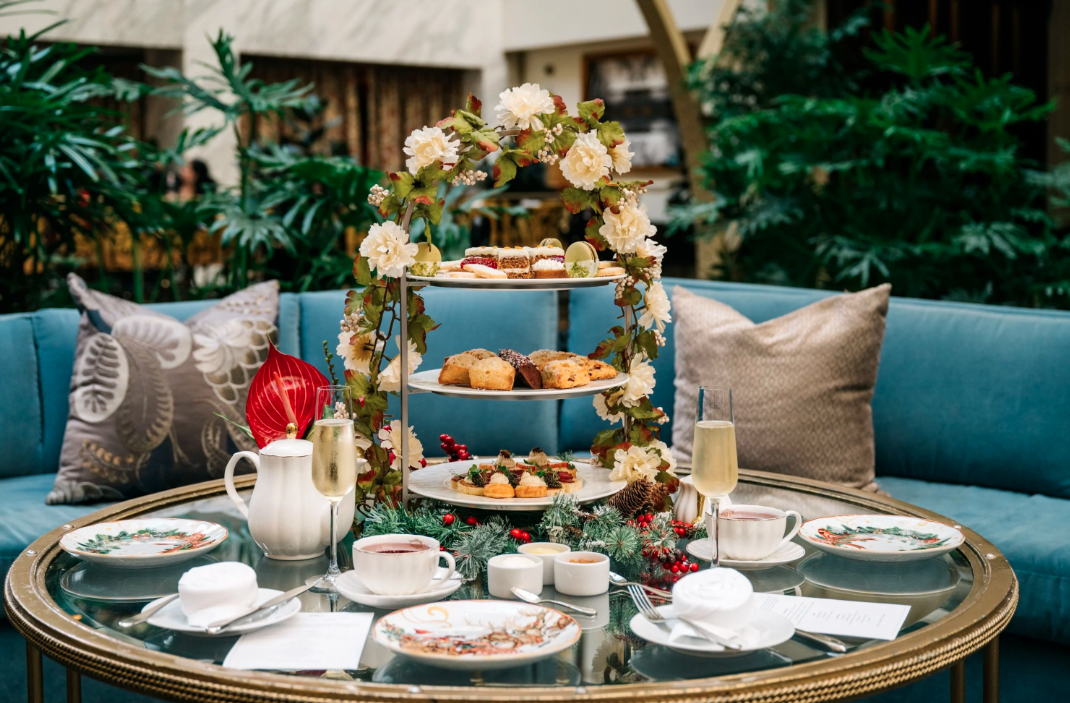 Waldorf Astoria
Pennsylvania quarter
Held in the hotel's towering lobby, the Waldorf Astoria Tea Party spans three months of weekends: now through January 31. Fridays, Saturdays and Sundays at noon and 2 p.m., and will feature such delicacies as baby duck, bacon and lobster sandwiches. Black truffle fritters, pancakes with caviar, and a rich array of cakes, from madeleines to shortcakes.
$90 per person, or $105 with champagne flutes
St. Regis
The center of the capital
Just a short walk from the White House, the St. Regis will host an afternoon tea in its elegant lobby from November 24 to January 7. The lobby itself is a holiday treat, with a Christmas tree decorated in partnership with the White House Historical Association and the reception area transformed into a floor-to-ceiling gingerbread house façade, complete with spice scents, gingerbread bricks, royal icing and candy. Expect a selection of Dammann Frères teas, as well as sandwiches, pastries and the optional champagne pairing. All Afternoon Tea guests are given official 2023 White House Christmas decorations to take home.
$109 per person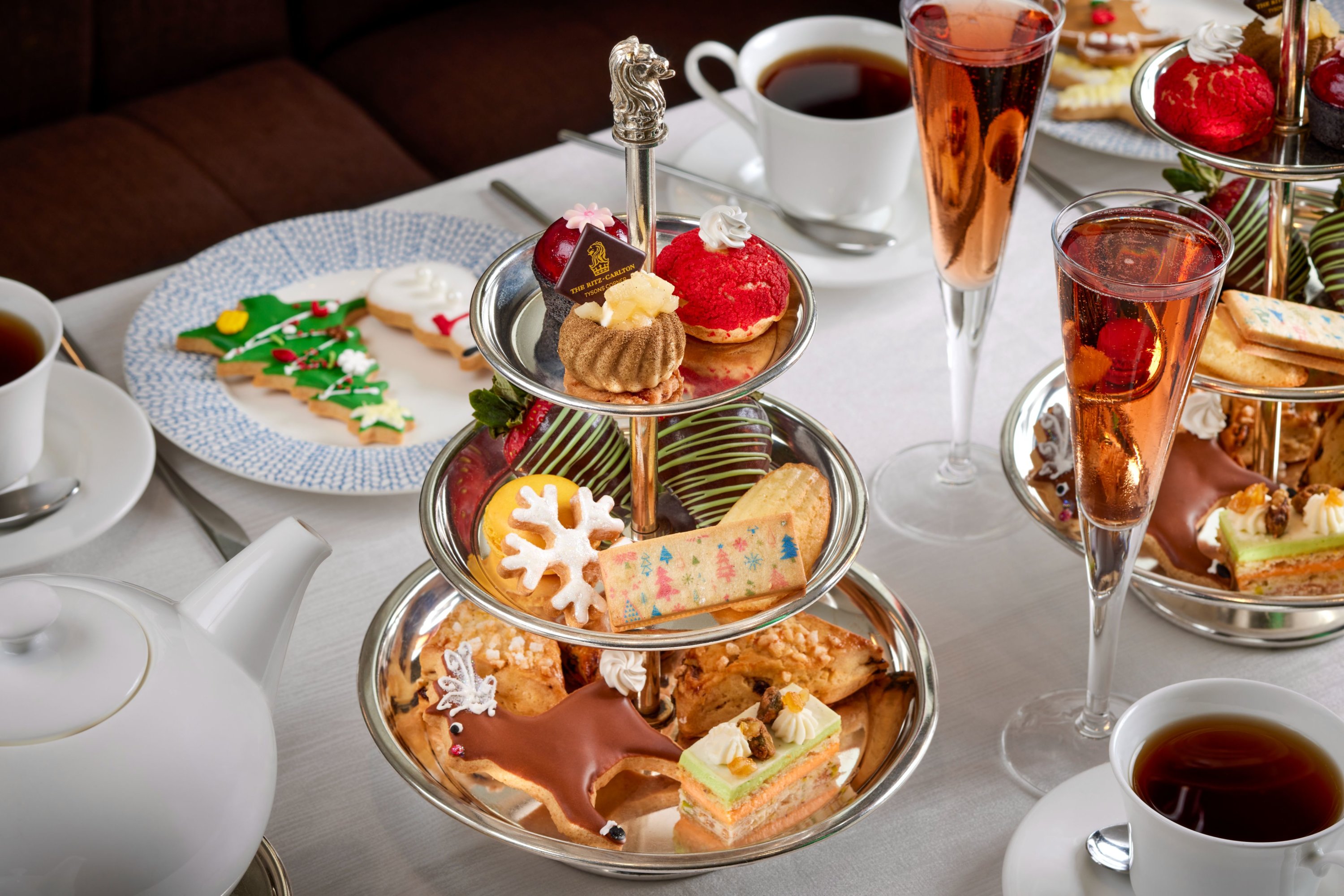 The Ritz-Carlton, Tysons Corner
McLean
Come for tea, stay for the ballet. The Ritz-Carlton is offering two of the finer things in life on December 8, 9 and 10. The hotel's Nutcracker Tea will be served in the Ritz's Old Dominion Ceremonial Room and features a full afternoon tea menu alongside ballet dancers and a pianist. Favorite selections from Tchaikovsky's masterpiece.
$160 per person
Four seasons
George Town
Four Seasons favorite Teddy Bear Tea returns to Georgetown on December 2, 9, 16 and 23 from 12pm to 3:30pm. This family-friendly afternoon event will benefit, in part, National Children's Hospital. This year's tea will feature a selection of Regency-era pastries and royalty-inspired pastries, such as Battenburg cake, as well as scones and petit fours. Live music from carolers and a band, plus a visit from Santa himself, round out the festivities. All children will be given a holiday teddy bear to bring home.
$110 for adults and $55 for children under 12
Salamander Washington, DC
Southwest of the capital
The Salamander Hotel near the Wharf welcomes guests with its second annual Holiday Tea every Friday through Monday from the day after Thanksgiving through New Year's Day. Two sessions daily – at 1pm and 3:30pm – will be held in the Salamander Lounge, accompanied by live piano music. The Salamander Tea features champagne, homemade scones, tea sandwiches and loose leaf tea. Special tea for children on December 17th It will include a decorating station for cooking, cotton candy, ice cream, and face painting.
$95 for adults and $80 for children
Centrolina
Pennsylvania quarter
Chef Amy Brandwein serves holiday tea for a day at her popular Italian restaurant Centrolina. The Palmer Alley Tea on December 9 will feature a variety of crumpets, pastas, biscuits, jams and tea sandwiches handcrafted by Brandwein and Centrolina chefs Tiffany MacIsaac and Yesenia Jarquin. A cellist will sing dinner, and champagne and mimosas will be available as add-ons.
$75 for adults and $55 for children
Quadrant
George Town
Known as an intimate cocktail bar and lounge, Quadrant, located in the Ritz-Carlton, is also a lovely place for high tea. Their afternoon tea features classic twists like passion fruit mousse, dulce de leche mini rolls and scones with pumpkin spice jam. Tea will be served at 1:30 and 3:30 every Saturday and Sunday afternoon (including Christmas Eve and New Year's Eve).
$80 per person, or $105 with champagne flutes
the pictures (Credit Maritza Rondon)
health
Arlington
The Mediterranean-inspired restaurant is open for afternoon tea during the holiday and is designed for both adults and children. Expect homemade tea sandwiches, scones, pastries, loose leaf tea for adults, bite-sized bites for kids, hot chocolate, and take-home teddy bears for kids. The two-hour teas, which require advance booking, will be served on November 25 and 26, November 30 to December 3, and December 7 to January 1 (excluding Christmas Eve, Christmas Day and New Year's Eve).
$76 for adults, $45 for children