Rural housing development in Ballater wins architecture award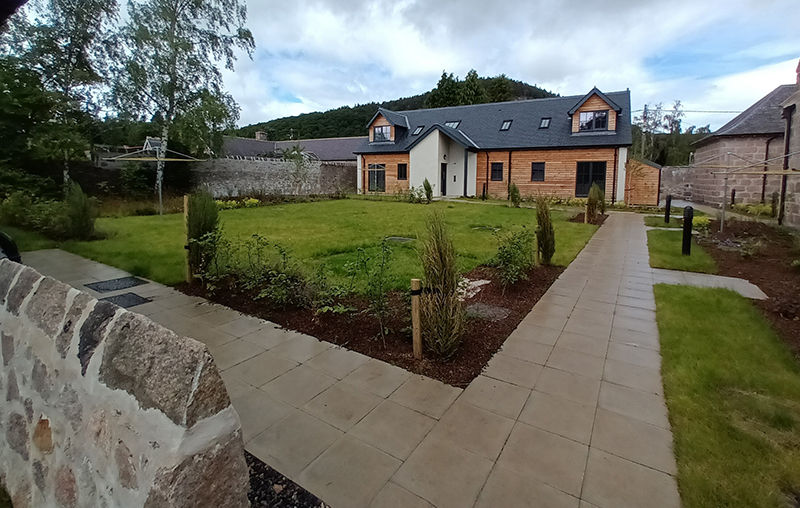 GRAMPIAN Housing Association's old school refurbishment project in Abergeldie Road, Ballater has won an award Building communities for the future category and was also praised in Conservation and adaptation construction Category in the 2023 Aberdeenshire Architectural and Landscape Design Awards.
Designed by Ian Rodger Architects and owned by Grampian Housing Association (GHA), the development includes 24 properties for social rent – ​​a mix of one, two and three-bedroom apartments and two and four-bedroom family homes.
The design team also included McCue & Porter (quantity surveyor), Ramsay & Chalmers (structural engineer) and Gordon Mitchell Contractors (builder).
It is worth noting that this development reused an endangered building. The work combines the retention of old buildings with new construction through the use of modern materials. Real boards, traditional harling and lime mortar were used, while the window openings and timber window style were kept in keeping with the age of the building.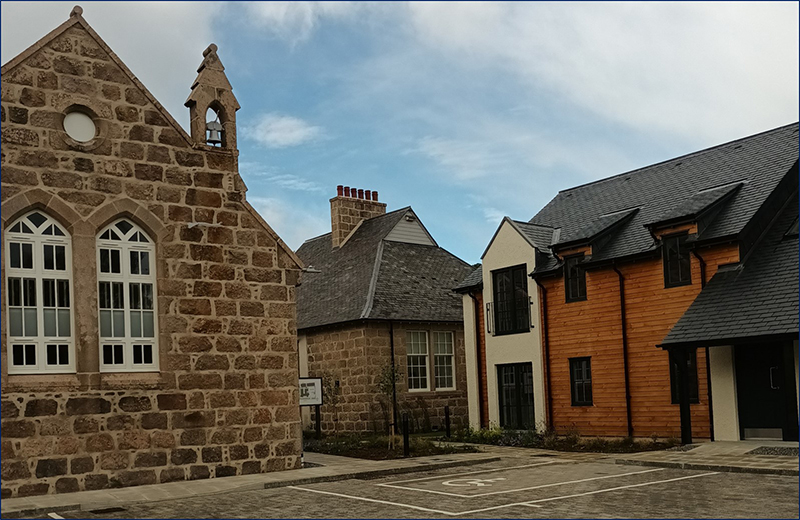 In addition, recent extensions and outbuildings have been removed to return the school to its original design.
Ian Rodger said: "We are very pleased to have been recognized in these two categories. "Well done Grampian Housing Association, to be proud enough of the final scheme to put forward for the award."
The judges commented: "The development is well thought out and provides a variety of properties within the former school buildings as well as the creation of new properties on the site. Through the siting of housing and the use of shared green space, a welcoming and successful community has been created. Large buildings such as these have become outdated, New uses must be found for them to stop their deterioration and eventual loss.The old school is a good example of how to reuse them and shows that this can be done successfully.
Craig Stirratt, Chief Executive of Grampian Housing Association, added: "From the beginning of the project, there was a strong desire to provide attractive, well-designed, high-amenity housing, so my thanks go to Ian Rodger Architects for helping us achieve this. The development demonstrates how thoughtful planning, Which includes landscaping and open green spaces, to create balanced communities in addition to meeting housing needs.
"In terms of the wider regeneration benefits, the building has been saved from decay which is important for local residents."
The Grampian regeneration project has been located in Ballater in the Local Plan for affordable housing due to the shortage in this area.
The building is derelict and listed and lies within the Ballater Conservation Area. By offering apartments and family homes, the site contributes to the wider community, including employment opportunities and the protection of the local primary school.
The development attracted Scottish Government funding of £1,791,984 while Grampian contributed £2,338,907 through capital borrowing. The value of the additional grant to Aberdeenshire Council was £198,000. The contract value was £3,464,710. The project is also eligible for RHI (Renewable Heat Incentive) funding worth £282,000 over 20 years.
Grampian has worked with Aberdeenshire Council to create a Local Rentals Scheme to ensure local residents benefit from the homes. The ground floor accommodation is aimed at older residents in Ballater and young single people who cannot afford to move out of their parents' homes. There are also air-conditioned properties with showers accessible on a level.
Ballater is Grampian's first development to trial Switchee, an intelligent asset management tool that monitors building health and helps optimize energy use. Ground source heat pumps have been installed to provide heating and hot water to properties, while protecting homes from relying on fossil fuels in the future.