Minneapolis has earmarked $1 million for another potential tiny home village
Minneapolis Councilman Jason Chavez recently faced a crowd of 200 concerned residents who he said gave him the simple message, "What we've been doing to fight homelessness isn't working."
The community meeting inside the Phillips Community Center was not far from a south Minneapolis encampment that was vacated by the Minnesota Department of Transportation in late August, leaving an estimated 140 people looking for somewhere else to go.
The prevailing feeling among those who attended the meeting at Chavez's pavilion was that clearing the camps would only lead to more camps popping up all over the city, if not in the exact same places.
The bright spot in the city's quest to end homelessness has been innovation Avivo Village, which opened in December 2020. The first-of-its-kind indoor village of 100 tiny homes located in the North Loop neighborhood provides low-barrier access to the shelter as well as a variety of other comprehensive health services.
MPR News is member-supported. Gifts from individuals support everything you find here. Make a gift of any amount today to become a member!
On Monday, the 12 council members attending the budget meeting voted to take $1 million from the city's emergency funds, which could free up additional state money for another village near the recently cleared camp. The project will be called Avivo South Villages.
"People deserve safe and dignified housing," Chavez said. "I'm not saying it's particularly perfect or it's for every person on the street, but I will say we're in an emergency and it's a model that will help change the lives of a lot of people here in Minneapolis.
Longtime social worker Linda Eagle Speaker attended a recent south Minneapolis community meeting to address the housing emergency in Minneapolis. Most of the people you see dealing with homelessness are Native American.
In fact, the recently cleared encampment that led to the community meeting is referred to as the "Wall of Forgotten Aboriginals." According to Wilder's research, Native Americans make up one percent of the state's adult population but 13 percent of its homeless population.
"There are no solutions, especially for our people," Eagle Speaker said. "It's just running and hiding, moving to the next camp and the next camp. We need affordable housing, really intensive treatment programs, and more Indigenous-oriented programs."
Councilwoman Emily Koski represents the southern part of Minneapolis. Koski co-sponsored efforts to allocate funding for a second site in the village of Avivo.
"Our emergency rooms have become an extension of our shelter system," Koski said. "We are in a crisis and urgent action is necessary."
Avivo Village has reversed 171 overdoses since it opened and helped 150 people move into permanent housing out of the 412 individuals served, Koski said.
The current Avivo Village is located in Councilman Michael Rainville's ward near downtown Minneapolis. Rainville praised the comprehensive services provided to residents entering Avivo Village.
"I'm very impressed with what Avivo Village is doing in helping people get off drugs because that's a big part of our housing crisis," Rainville said.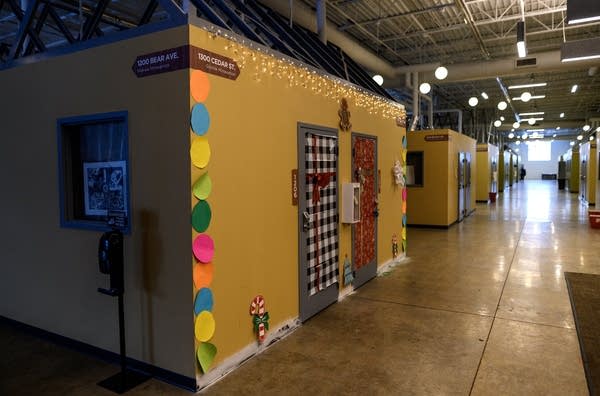 Councilwoman Lisa Goodman, who serves the west end of Minneapolis and parts of downtown, supported the additional $1 million to support Avivo Village but noted that many other organizations working to end homelessness have successful approaches that also deserve to be considered for investment.
Council members noted there is support from Mayor Jacob Frey's office to create a second Avivo Village, but the effort will require a mix of partners in the city, county, state and federal government. For example, Goodman said it will be up to the province to fund the Avivo process after 2025.
"It doesn't solve a problem, it challenges others to work with us, the state and the county, to solve the problem," Goodman said. "We're saying to the state: 'Put your money where your mouth is, and if you do it, we'll do it.'"
The Minneapolis City Council is also working to approve next year's city budget in December.