Are you bored of seeing subway tiles in almost every kitchen? If yes, Lainey Wilson, CMA Entertainer of the Year, may have an alternative for you. The country singer took to Instagram to share a video of her adorable dog, revealing her kitchen design in the process.
Lainey's kitchen has white cabinets, white countertops, and a stainless steel refrigerator with gold handles. A modern black light fixture above the kitchen sink window provides sufficient brightness. However, the star of the show is the white chevron backsplash that runs along the kitchen walls. White tiles combined with gray grout create a stunning look and texture in a neutral kitchen decor.
Interior designers love Lainey's kitchen wall design. "White chevron tiles as a backsplash add texture, dimension and visual interest, especially in an all-white kitchen," says Alice Chiu, a designer at San Francisco-based Miss Alice Designs.
Alice Chiu – the principal designer and strategist behind Miss Alice Designs – creates modern, soothing interiors tailored to each client's functional needs and aesthetic taste. Alice and her team of trusted professionals creatively reimagine new and existing spaces while incorporating existing architectural features to craft cohesive, custom finished products that not only look beautiful, but also feel like home.
Adds Vivianne Chow, interior designer and owner at Viv and Tim Home: "Installing a white tile backsplash creates visual interest with its unique pattern. It's a great way to change up the look instead of regular subway tile. Choosing a kitchen color like white creates a clean feel Simple and easily complements other design elements in the kitchen.'
Vivian Chow is an interior designer and founder of the home decor blog Viv and Tim Home. Vivianne, along with her husband Tim, recently built a dream custom home and are tackling the decor room by room, sharing design tips and everything they've learned along the way.
Experts say that Lainey kitchen tile grout was appropriately selected. "Because grout is darker than white or even taupe and black, it adds contrast, allowing the chevron pattern to stand out and become a natural feature and focal point of the space," says Alice.
What's more, Alice adds that this kitchen wall tile design can work in any space. 'Chevron patterns are most popular in modern and contemporary spaces but can be incorporated into more traditional patterns,' she says. 'If the tiles are not flat but have some movement, they can create a fun and exciting look, adding visual interest and depth to any space.'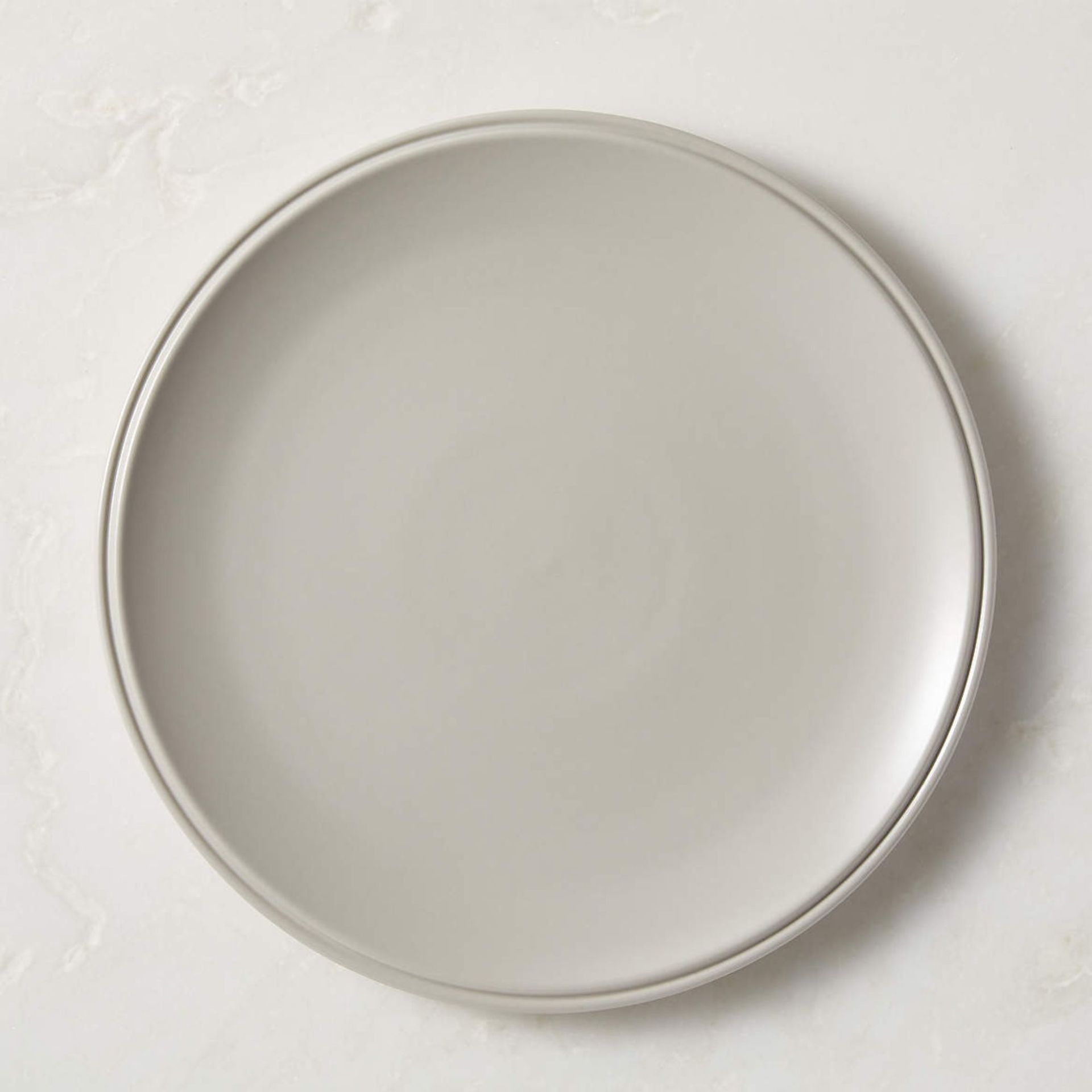 This beautiful ceramic set by Brooklyn-based designer Natalie Weinberger is finished with a glossy, satin gray glaze. Pieces are dishwasher and microwave safe.
These gorgeous glass mugs were designed by Helly Mardal and manufactured using mouth blowing techniques. You will definitely need open shelves to display them.
Smeg two slice toaster 1950s style
We can't get enough of 1950s Smeg appliances. Harking back to the early days of white goods, her vintage appliances include toaster, coffee makers and even a refrigerator, so you can coordinate style and color simultaneously. It's available in 16 different colors and patterns, so there's plenty to suit everyone, with both simple neutrals and bright, bold colours.
---
If you're looking for ideas to spice up your white kitchen design, look no further than choosing chevron tiles. If it's good enough for Lainey Wilson, it's good enough for us.