Catskills Forest Cabin, Eldred, New York State, New York Real Estate, New York Home, American Architecture Pictures
August 23, 2023
Design: Coming soon Architecture Studio
Location: Eldred, South Catskills, New York, USA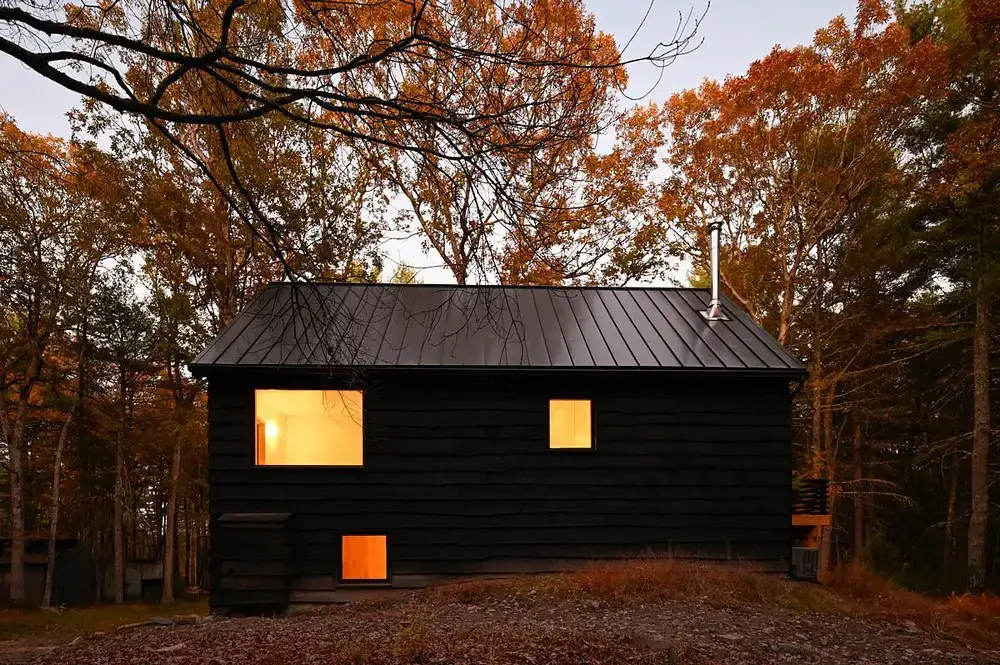 Photo by Andrew Foo
Half Tree House, New York State
SOON Architects have renovated a home in Eldred, just south of the Catskills, New York. Set in a wooded area, the newly renovated house takes advantage of its surroundings by arranging windows on each facade to look out over the surrounding forests, which are mainly pine, oak and maple.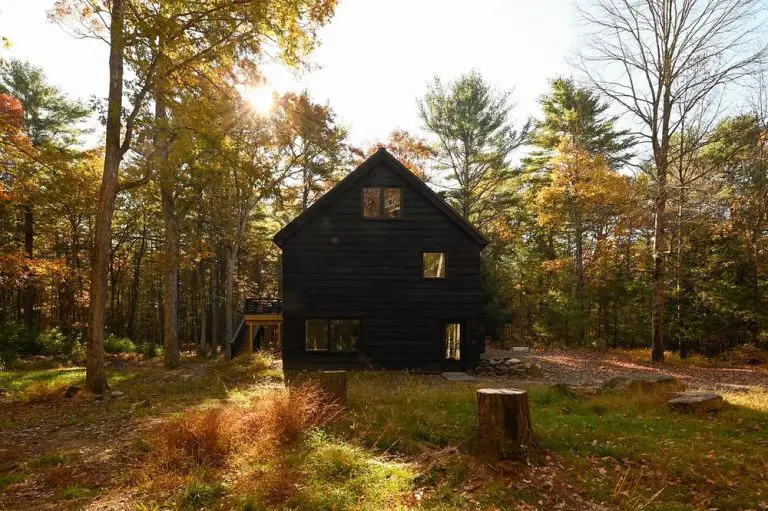 before renewal Catskills Forest Cabin The house had good bones, the timber frame and foundation were in good condition, but the windows were very small and the basement was not used as a livable space.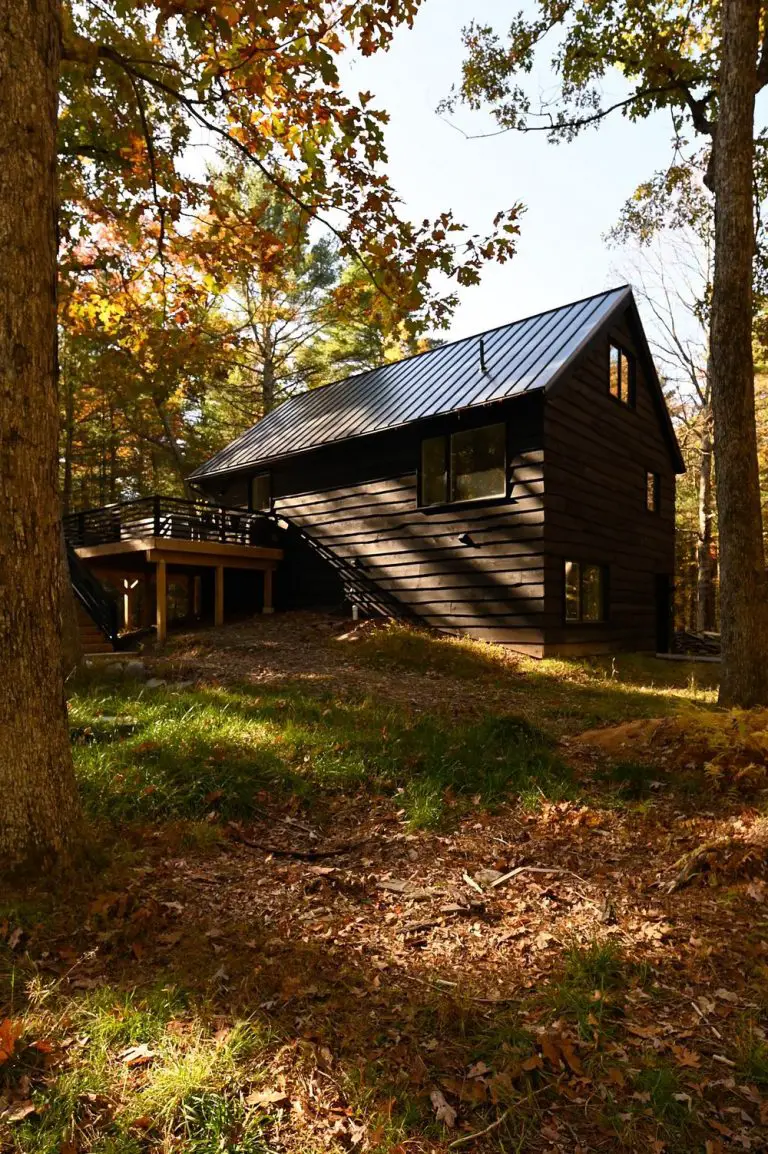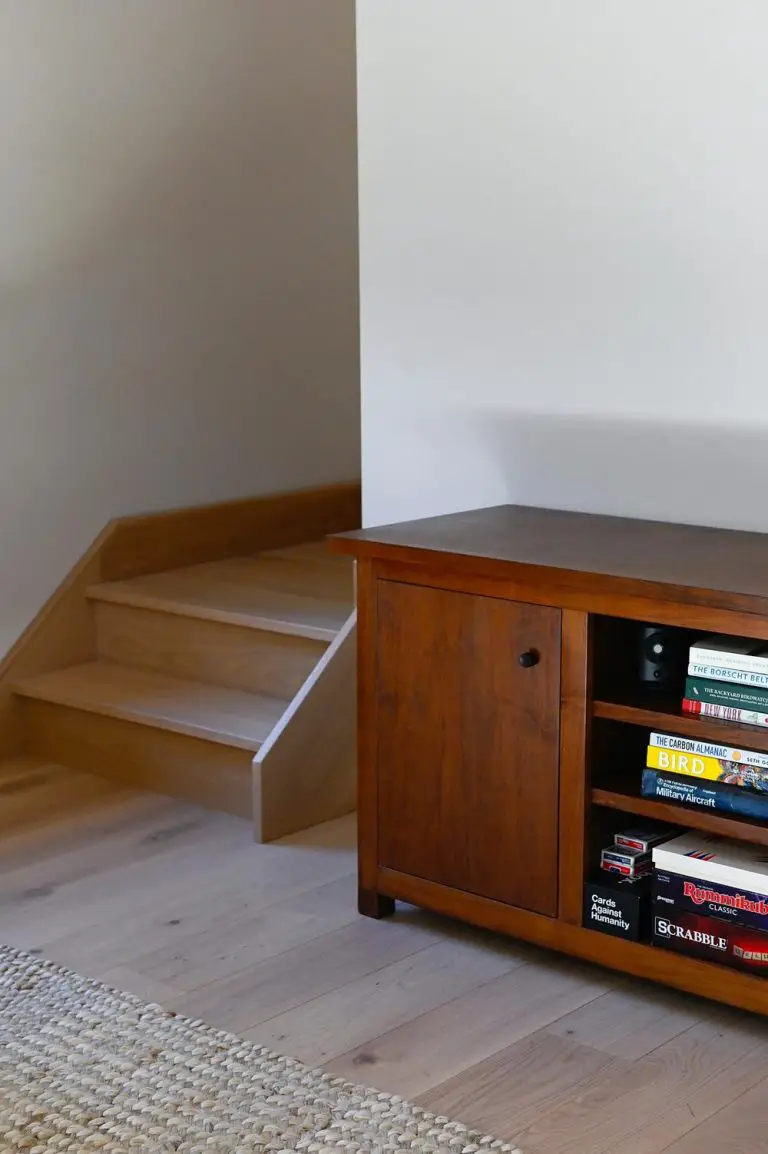 "The building's finishes were in poor condition. The basement was completely unused. The house was set within a beautiful wooded area but showed no interest in communicating with its surroundings." The design had to enable this small building to reach its potential as a family vacation home By connecting it to the outdoors and using every square footage available to it," SOON director Chad Murphy explained.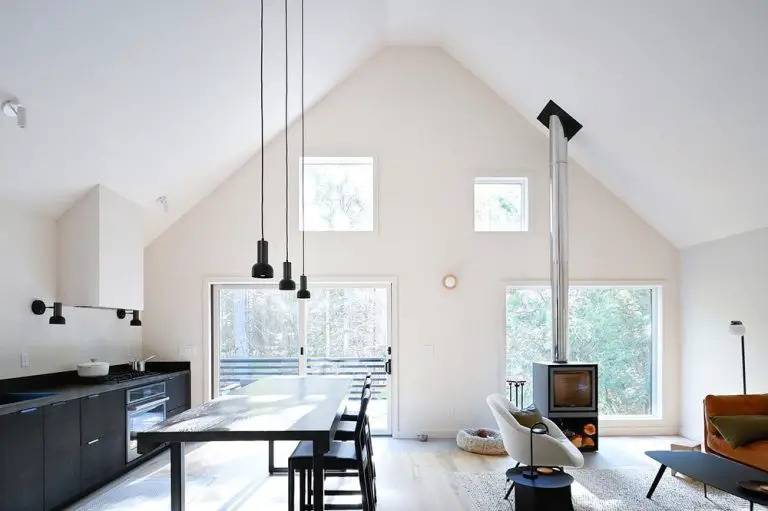 On the entry level where the basement has been converted into a livable space, wood walls and tiled floors welcome you into a simple and solid vestibule space. The sauna, fitness/meditation room, guest suite and support services share this lower level. From the entrance, a staircase emerges to welcome you upstairs to an open, light-filled living space surrounded by an equally sized outdoor deck.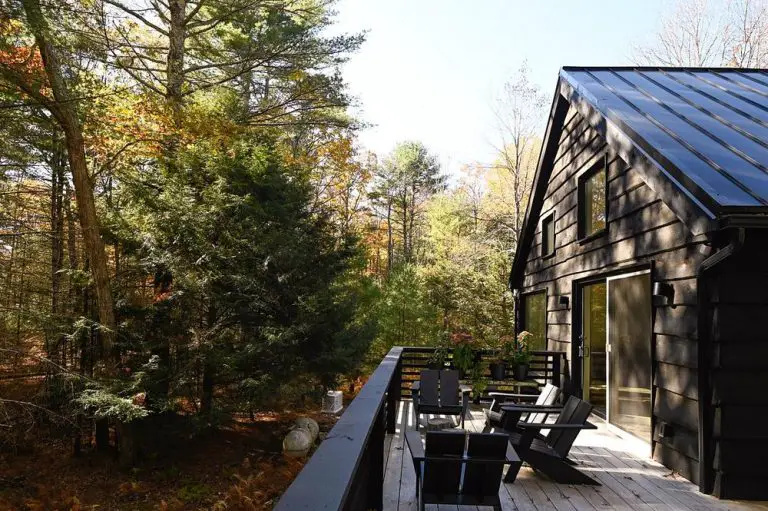 The kitchen, dining and living space share the double-height volume, pierced by new oversized windows to bring in the surrounding forest. This is the heart of the cabin, centered on a new wood-burning fireplace, where the woods are as much a guest as those who occupy the spaces within. Also on this floor are two more bedrooms with modern views of the outdoors.
"We moved and widened the windows, playfully positioning them to frame different views of the surrounding forest."
Upstairs, under the slanted ceiling, lies a small wood-panelled family room. There is a niche at the top of the stairs that protrudes above the living spaces below and features custom balustrades with oak slats and painted steel. These spaces above provide a moment for contemplation and reflection from within the tree canopy.
Outside, the cabin is clad with a simple live-edge jagged, horizontal siding made of local white pine. This traditional siding is finished with black pine tar, giving the exterior a muted, matte finish that honors past building techniques while maintaining a modern aesthetic.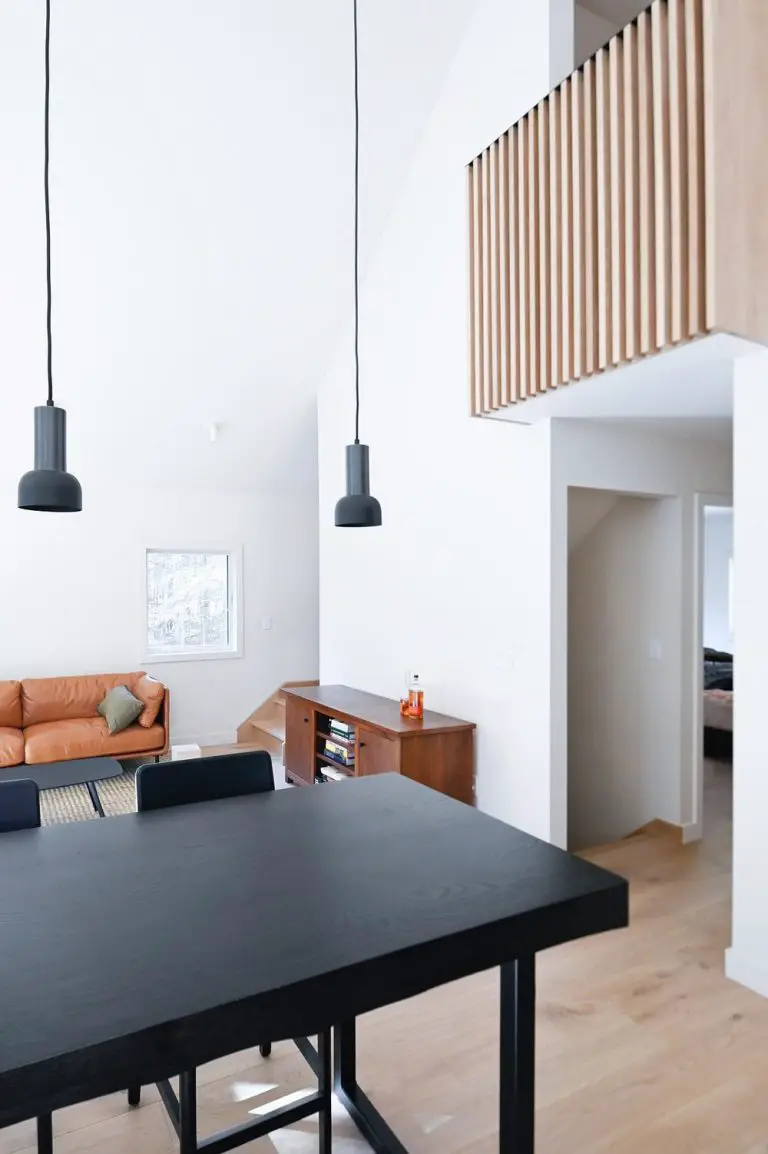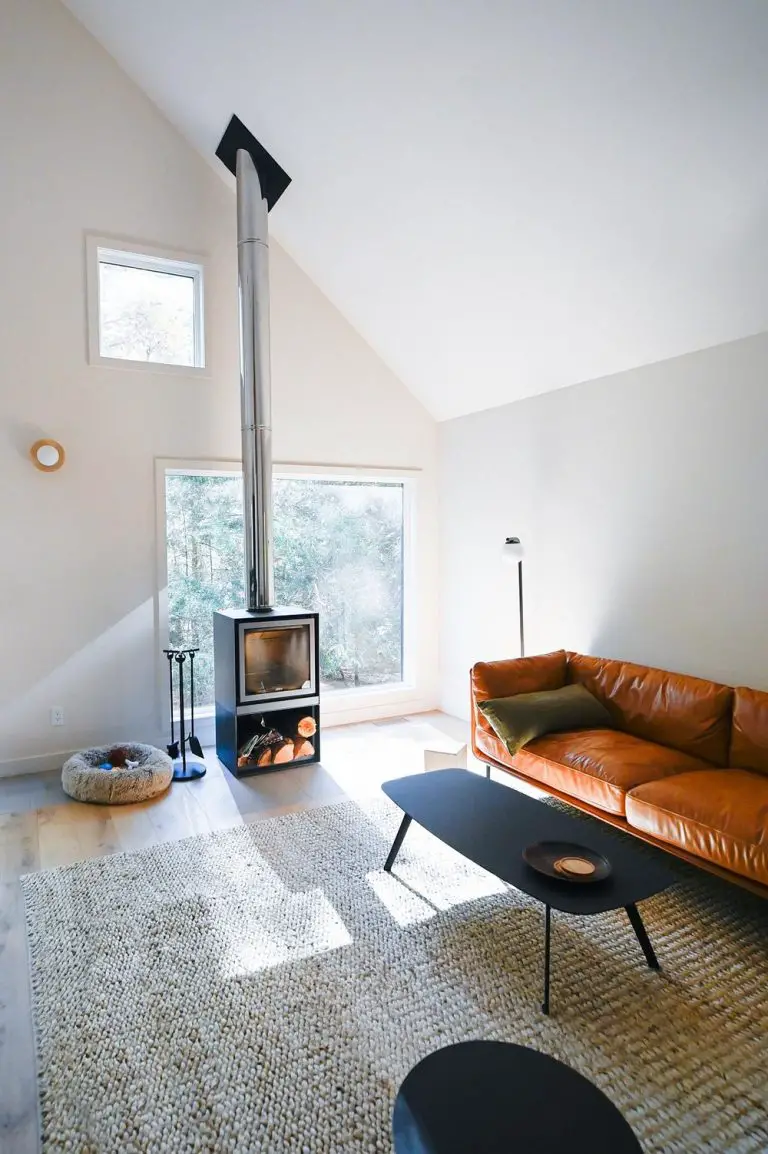 "The siding is a real hit. Visitors from all walks of life really like it. Visitors to the city tend to like it for its modernity and dark colour. Locals tend to like the fact that the modern renovation uses familiar wood finishes and is used in a respectful way."
At dawn and dusk, an abstract composition of golden hues illuminates the windows as the volume of the cabin recedes into the surrounding forest.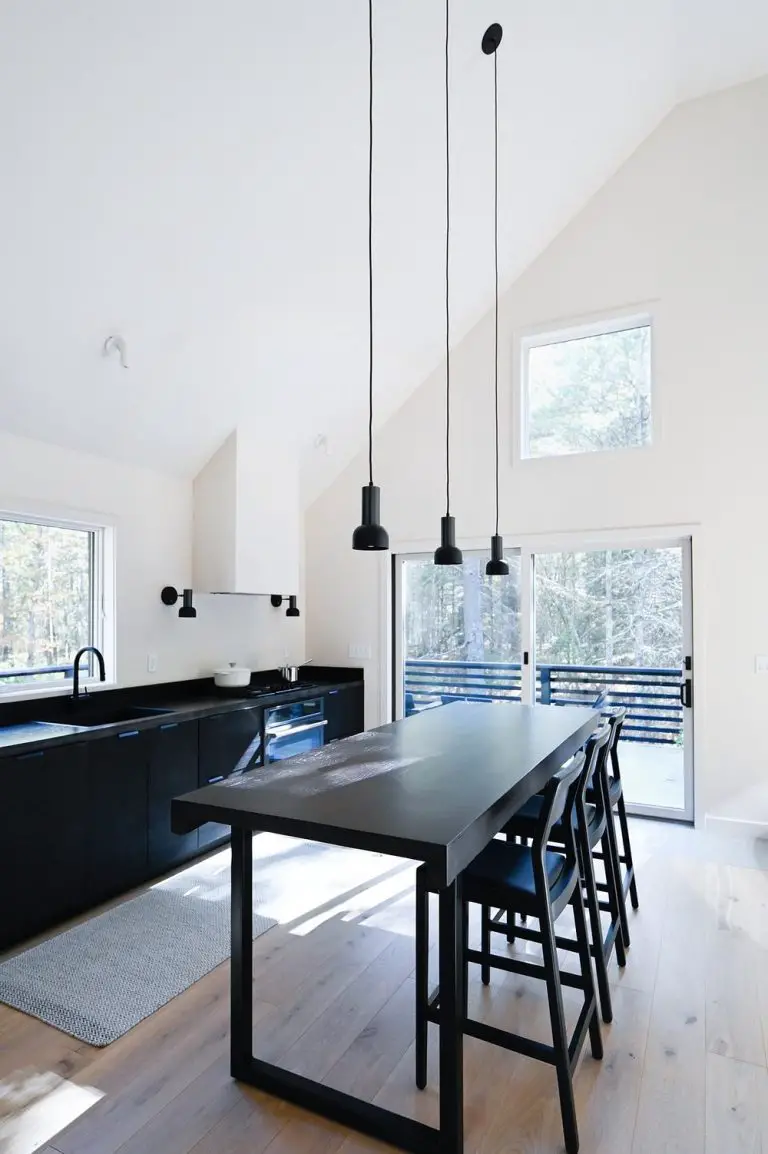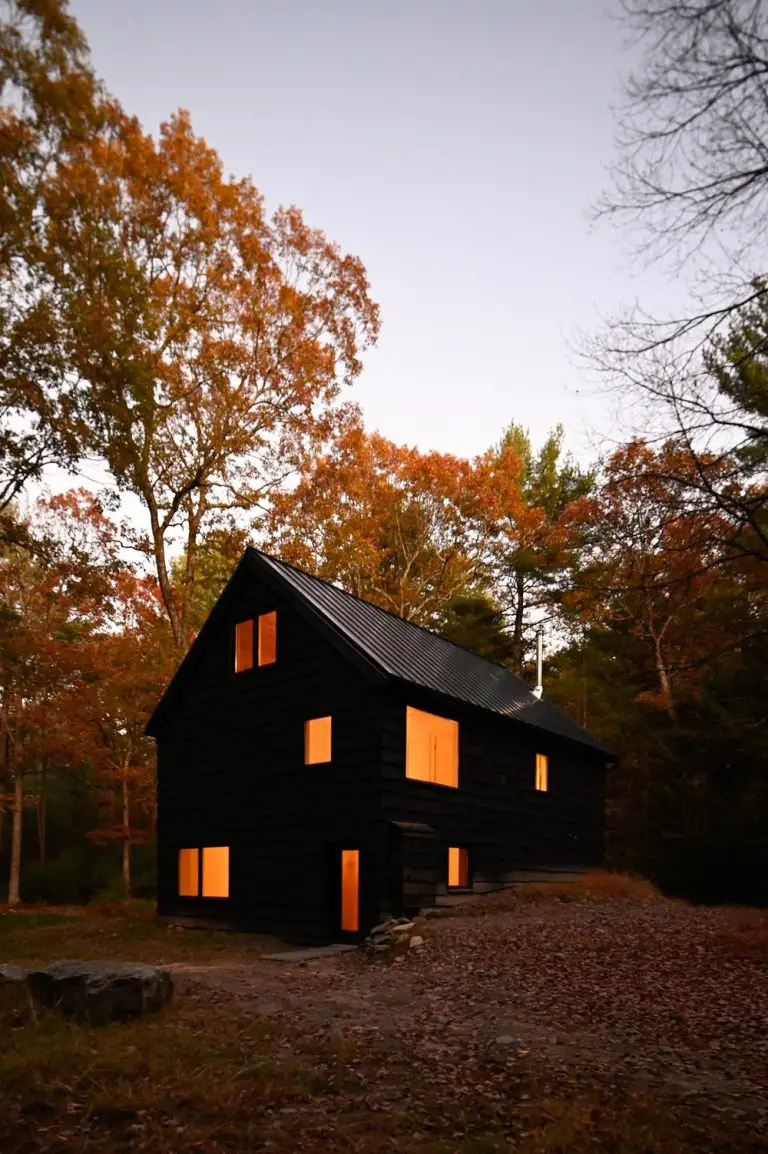 Catskills Forest Cabin in Eldred, New York – Building information
Architects: SOON Architecture Studio – https://www.soonarchitecture.com/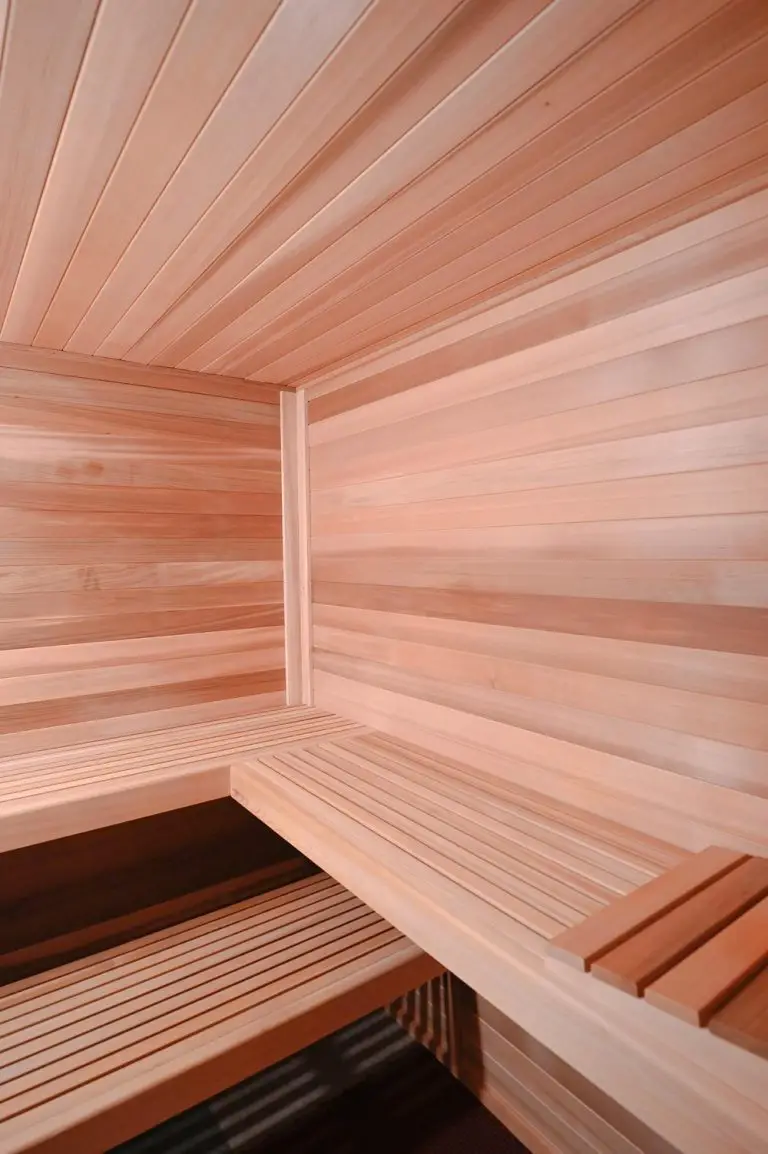 The project size is 1800
The site area is 217,800 square feet
End date 2022
building levels 2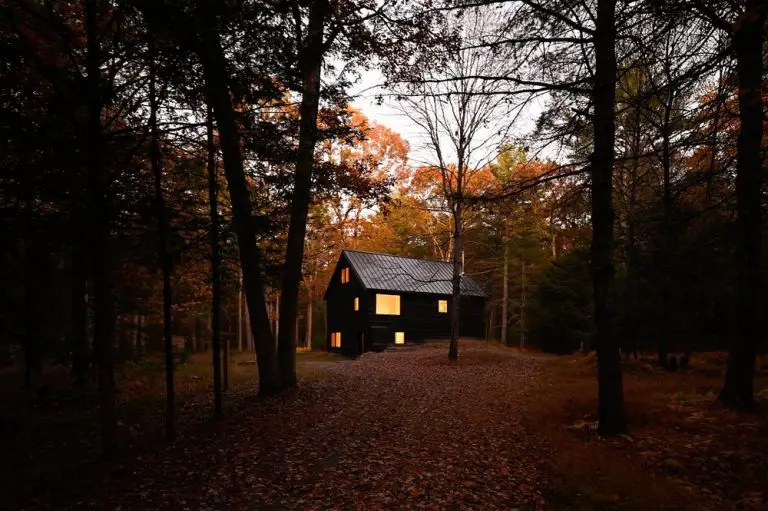 Photography: Andrew Fu
Photo/Information Received for Half-Tree House, Sullivan County, NY #230823
homes
Location: Location: Eldred, South Catskills, New York State, USA
Architectural designs for New York State – New York State
Frank Lloyd Wright Buildings
Price towerBartlesville, Oklahoma, USA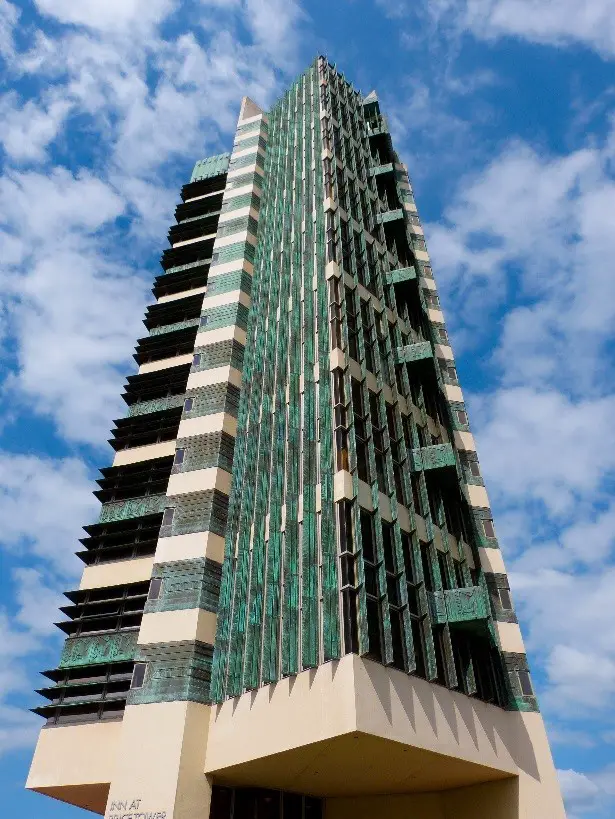 Photo © Jessica Lamirand, CC BY-NC-SA 2.0
Price Tower Bartlesville
Frank Lloyd Wright's most famous building is FallingwaterBear Run, Ohioville, Pennsylvania, USA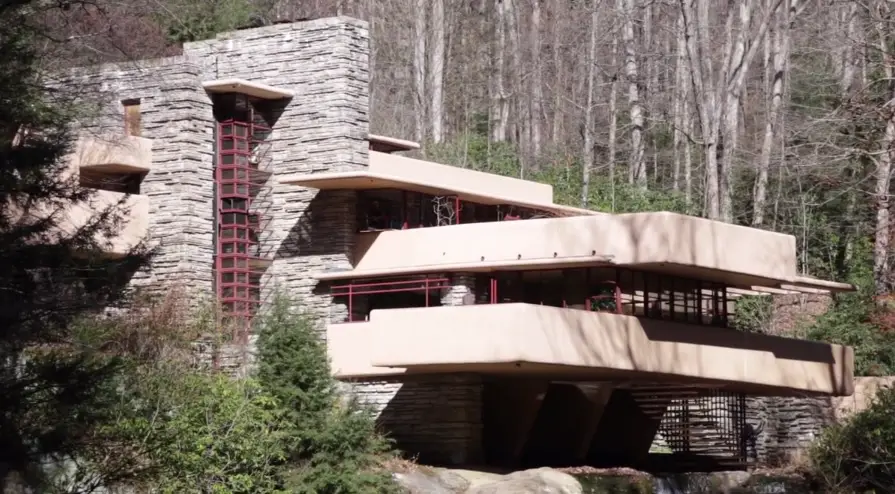 Photo: Simon Garcia | arqfoto.com
Waterfall House by Frank Lloyd Wright
Norman Lakes HomePhoenix House, Arizona, USA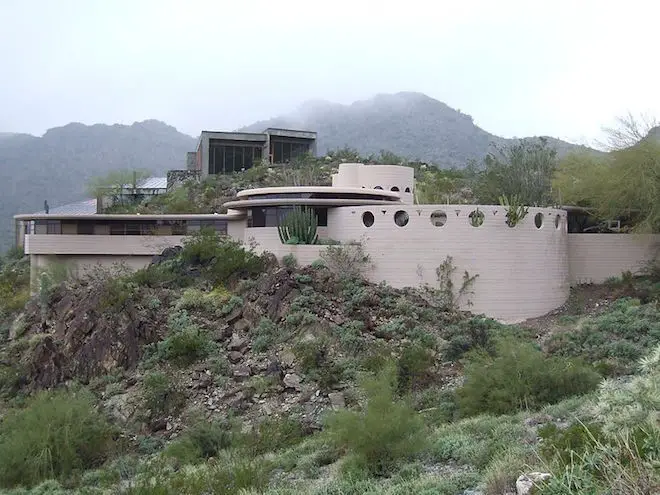 Photo: Wikimedia Commons
Frank Lloyd Wright house for sale
Solomon R Guggenheim MuseumNew York, USA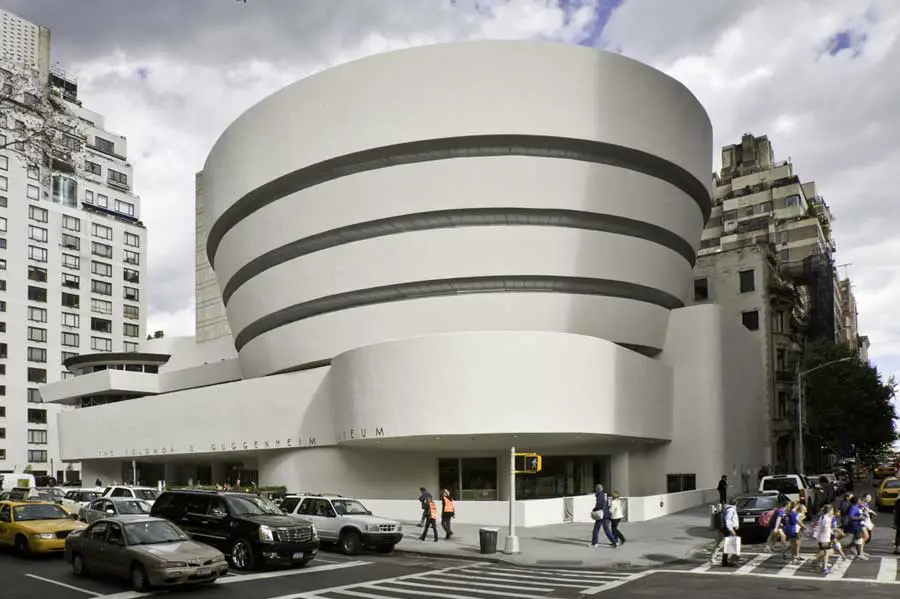 Photo: David M. Heald, © SRGF, New York
Guggenheim Museum New York
Sagaponack HomesLong Island, New York, USA – including the Bachman Wilson House, NJ
Sagaponack Homes
Zimmerman HouseManchester, USA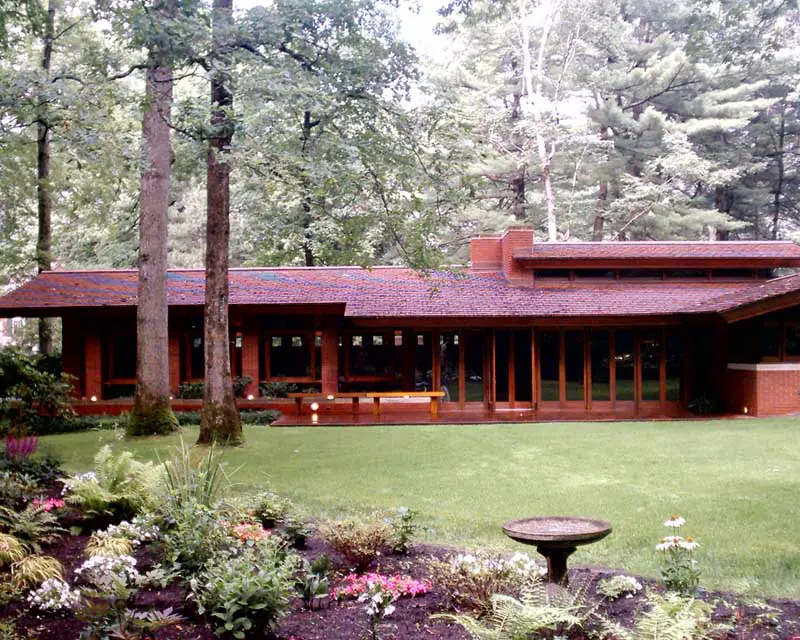 Photo © Adrian Welch
Frank Lloyd Wright's House: Exclusive Photos by Electronic Architect
New York State Residences
Olnik Spano Houseprotector
Design: Alberto Campo Baeza
Contemporary New York home
HSU House, Ithaca
Epiphyte Laboratory, Architects
Holly House, Garrison
Hanrahan Myers Architects
New York City Architecture – Manhattan
Modern American House: The Farnsworth House
Contemporary New York State Homes
House in Austerlitz
Design: Anmahian Winton Architects
Secret room guesthouseEllenville, New York, USA
Design: Padron Studio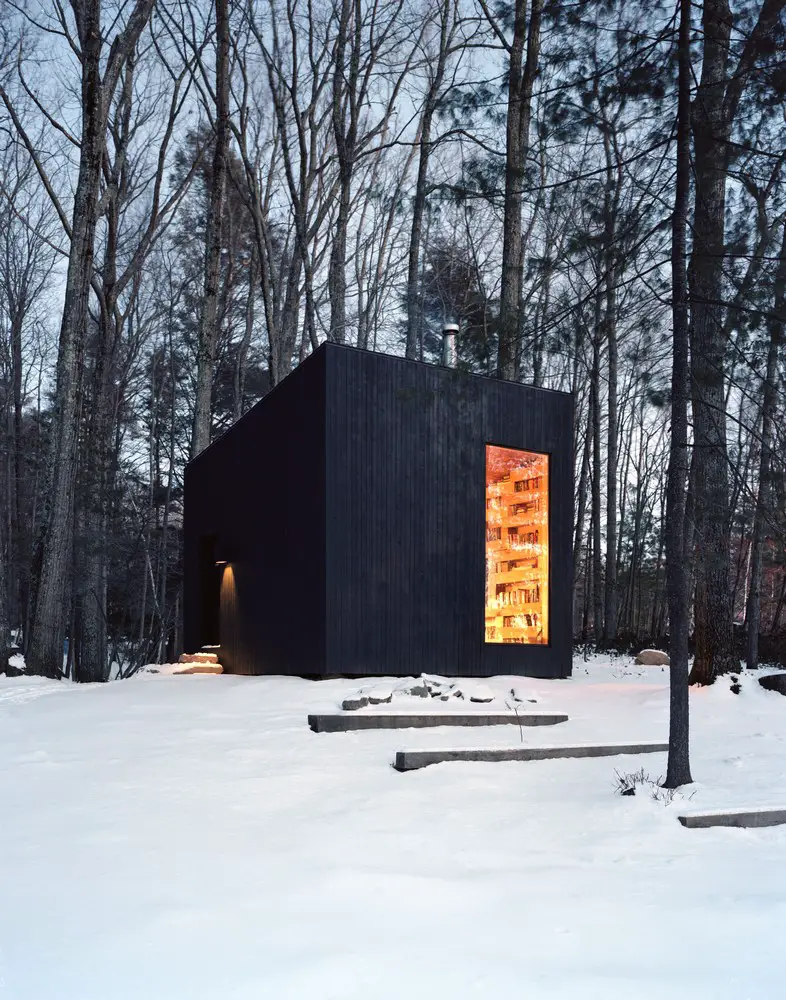 Photography: Jason Coxold
Secret room guest house new york
Ankram Guest HouseNew York, USA
Design: HHF Architects and Ai Weiwei


Photo: Ewan Ban
Ancram Guest House – New York House
Reviews / photos for Half Tree House, Sullivan County, New York State SOON Architecture Studio welcome page design
Sullivan County