Best in class at the 2023 Australian Good Design Awards
Australian 2023 The Good Design Awards awarded four architectural design projects with the Best in Class accolade.
From a community-minded residential district to a spooky ride, a restaurant with a diverse marine experience and a scenic destination for wine lovers, the Architecture Class of 2023 praised a diverse range of projects across the commercial, public and residential sectors.
Architectural Design – Category Winner
Nightingale Village – Architecture Architecture, Austin Maynard Architects, Breathe, Claire Cousins ​​Architects, Highball, and Kennedy Nolan.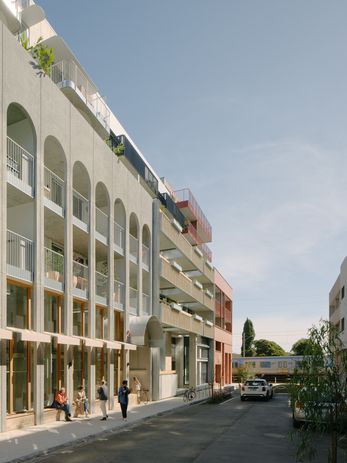 Nightingale Village is a medium-density residential area with 203 homes across six blocks in Brunswick. Six architectural firms have joined forces through Nightingale Housing to deliver their own buildings, with the area setting new standards for community-focused design and environmental sustainability outcomes.
Architectural Interior Design – Category Winner
Delatite cellar door – Lucy Cleminger Architects with landscaping by Tommy Gordon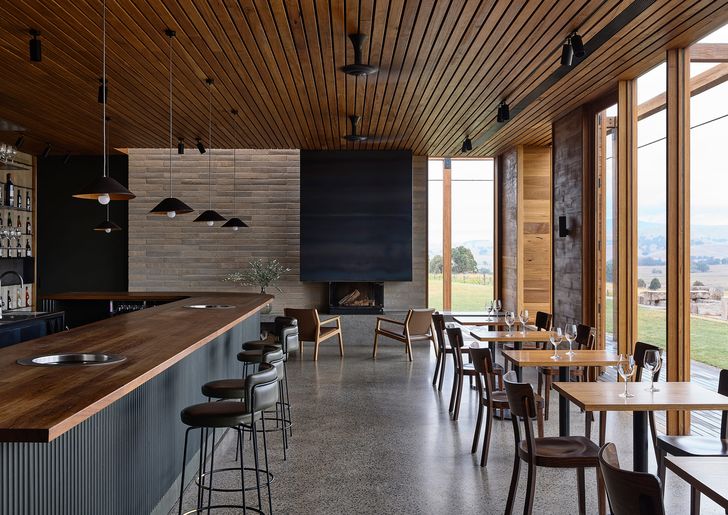 Delatite Cellar Door offers a unique wine tasting and dining experience, nestled in the foothills of the Victorian Alps. The building uses environmentally sustainable design principles in a new commercial environment and reflects the identity of the owners of Delatite.
Architectural Placemaking – Category Winner
Angsila Oyster Scaffolding Suite – Chat Architects, the Angsila fishing community, and INDA Chulalongkorn University.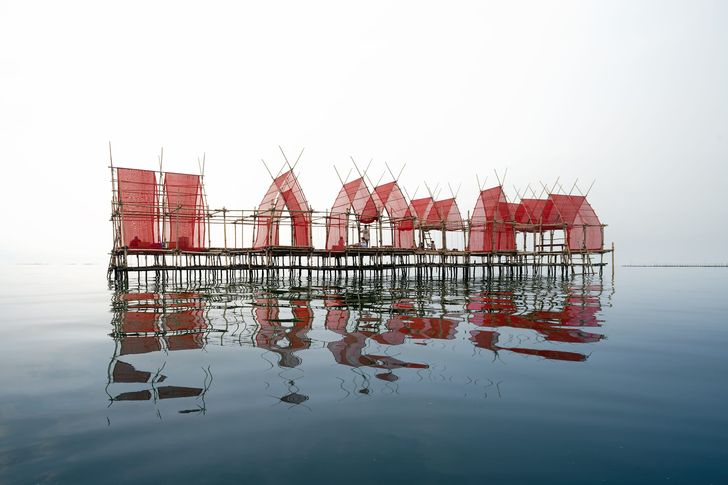 Located off the coast of the historic fishing village of Angsila in Thailand, the Oyster Scaffolding Pavilion seeks to revitalize the faltering fishing industry by creating a new model of oyster ecotourism infrastructure. The open water dining pavilion invites visitors to enjoy a unique and refreshing dining experience on bamboo scaffolding, offering the faltering industry an opportunity to diversify and flourish.
Architectural Installation Design – Category Winner
Pentridge Prison Tours – Technical processors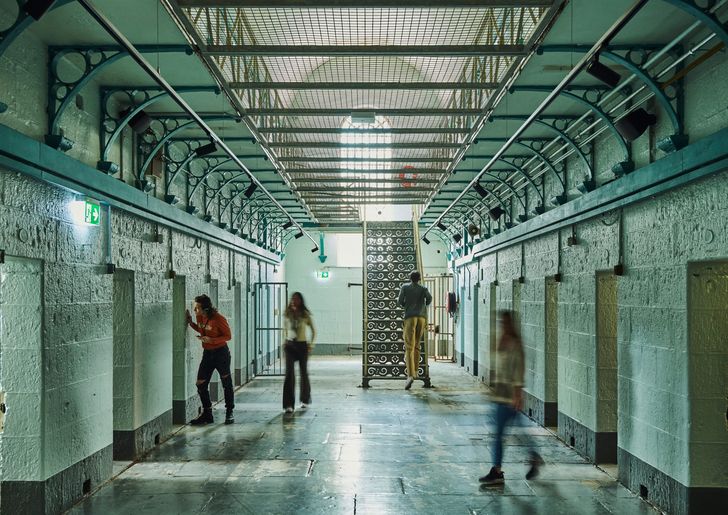 Art Processors has teamed up with the National Trust of Australia (Victoria) to transform Pentridge Prison into an immersive and unforgettable experience for visitors by opening up the eerie historic site to attendees, offering them the opportunity to uncover disturbing truths about a cruel era in Australian history.
The 2023 Good Design Award has been awarded to an airborne disease tracking device that helps agricultural farmers manage their crops. BioScout by Tiller Design uses machine learning algorithms to identify and analyze microbes in the field.
Elsewhere in the awards, Reef Design Lab's Erosion Mitigation Units (EMU) received a Good Design for Sustainability award, and industrial designer Marc Newson received an Australian Design Award for his work with iconic brands such as Qantas, Louis Vuitton and Ferrari.