The race is on to speed up denser residential development at the long-vacant former fairgrounds in Barrie alongside Interstate 400.
Green World Construction Company, owner of 175 and 199 Issa Streets. and 50 Wood St., is asking the city to support a so-called Community Infrastructure and Housing Acceleration Order (CIHA) for the property. It gives Ontario's Minister of Municipal Affairs and Housing the authority to issue orders to respond to municipal applications for zoning on an expedited basis outside the Green Belt.
This would support the development of a total of 4,054 residential units – high-rise buildings, mixed-use high-rise buildings and townhouses, along with commercial uses and a school building. This is divided into 13 residential towers of 15 to 40 floors each, 113 townhouses and 98 three-storey townhouses on 55.4 acres.
Arne Evsens, who lives on nearby Alfred Street, was not kind Thursday when asked what he thought of the proposed development.
"This is the worst possible urban planning idea this city has ever seen," he said. "The developer is clearly meeting the wishes of (Ontario Premier Doug) Ford's government.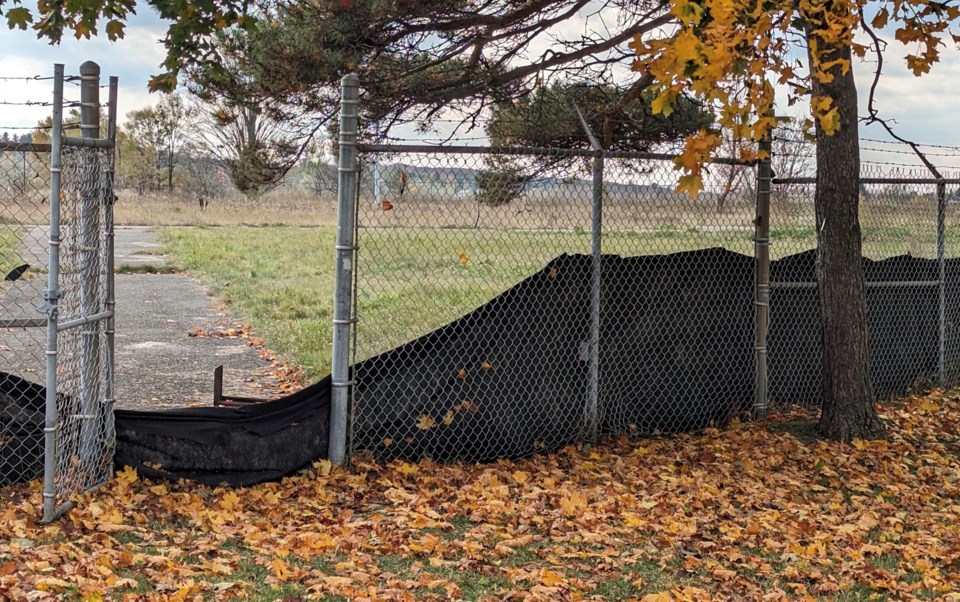 "When we have to protect our environment and groundwater, this concrete jungle will do nothing but burn up our atmosphere and dry up our land, regardless of traffic congestion," Evsens added. "The nearby infrastructure is already under pressure. Pipes keep bursting and will not be able to handle the load.
"This development completely astonished me."
But Greenworld's planning consultant describes the property as vacant and undeveloped land, located in a prominent location on Highway 400 and Isa Road. The consultant says the land offers an opportunity to contribute significantly to Barry's housing stock and provide development in a comprehensive and cohesive way, in an area where densification is encouraged.
Barrie has been identified by the Greater Golden Horseshoe Growth Plan as an area where anticipated population and residential growth will be accommodated through ambitious levels of development, with a focus on developing land to support new housing options along densification corridors and within identified strategic growth areas.
Allandale resident Kathy Colebatch says she has many questions about the process and the project.
"The plans that the public has seen and been involved with have changed, including the heights, density and schooling that may or may not come to fruition," she said. "I haven't seen anywhere that mentions the size of the potential registration.
"Why is this necessary? Has the Conservative government learned nothing?"
being. Jim Harris, who represents that part of Barrie, has referred Greenworld's application to the city's affordability committee, which is scheduled to meet Nov. 15.
Harris was not committed to CIHA's order, but said he looked forward to beginning a review of that order in committee.
"It is certain that our wider community has been waiting for many years for a decision to be made on the development of the former fairgrounds, which has often been viewed as a 'gateway site' to our city," the councilor said. "Those who live in the most connected area are particularly interested in the details and potential impact of any proposed development."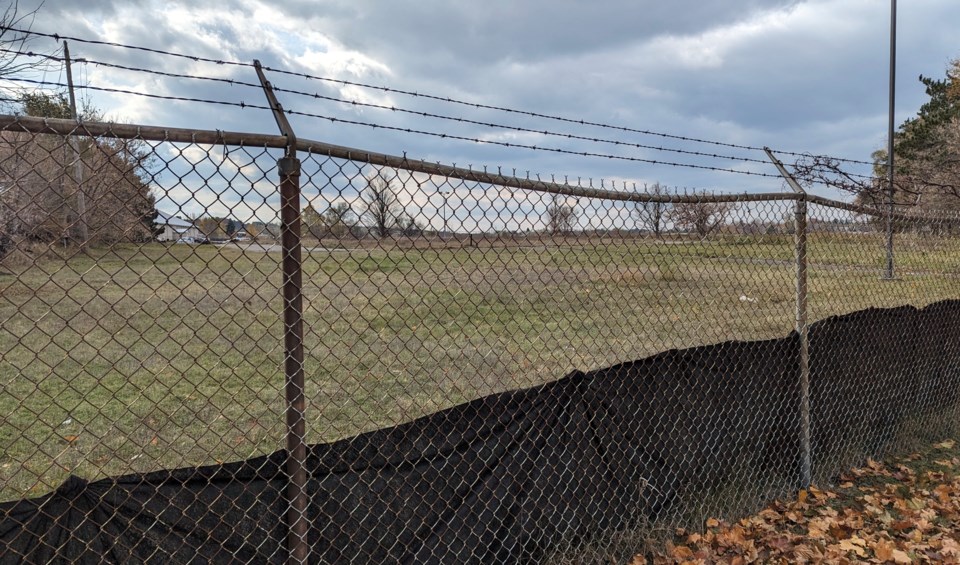 That property has a development application under review, says Michelle Banfield, the city's director of development services.
She said the city received correspondence from the applicant on Wednesday requesting that approval be considered through the Community Infrastructure and Housing Acceleration process, rather than through the completion of Planning Act applications.
"If council wishes to support the applicant's application, staff will be directed to process this as a CIHA and report back," Banfield said. "If Council is satisfied, staff will be directed to submit Council's request for CIHA to the Minister of Municipal Affairs and Housing."
But it will be the Council's decision whether to ask the Minister to issue a CIHA order or not.
The More Homes for All Ontario Act of 2022 changes planning law to create a Minister's Orders Authority – known as the Community Housing and Infrastructure Accelerator – giving the Minister of Municipal Affairs and Housing the power to issue orders to respond to municipal requests for zoning on an expedited basis, not counting Greenbelt.
In a memo to council members, Banfield said CIHA could be used to regulate land use, location, use, height and size, as well as the spacing between buildings and structures, to allow certain types of development. The requesting municipality is responsible for providing public notice, conducting consultations, and ensuring that the order is made available to the public once it is issued.
In issuing the order, Banfield's memorandum says the minister could provide an exemption for other necessary planning approvals from provincial plans, the provincial policy statement and municipal official plans, if specifically requested by the municipality, and impose conditions on the municipality and/or proponent.
Last April, Greenworld's plan for the old fairgrounds called for 2,828 apartments and townhomes in nine towers, with heights ranging from 12 to 35 stories, along with retail space. The property still needs to be rezoned and rezoned with the official plan change and draft zoning plan approved.
"My basic idea is that the developer saw the reaction of residents at the public meeting where residents made delegations, and the overwhelming support is against this project," Evsens said.
Those plans have grown since then.
Also proposed in the new project are 196 parking spaces for townhouses and 3,260 spaces for high-rise buildings, including those in the five-storey parking podium. There could be a public/private garden of approximately half an acre and walking trails. The commercial uses will face Isa Road, the school building will be on six acres and there will be no development on the Wood Street property, which includes Hotchkiss Creek. It will be used for stormwater management and open space uses.
The proposed development includes two new access points to the city from Isa Road and Ann Street.
The Barrie Curling Club will remain as it is.