10 scenic California road trips and their best stops
summary
California offers a variety of scenic road trips that showcase its diverse landscape, from the rugged cliffs of the Pacific Coast to the majestic peaks of the Sierra Nevada Mountains.

Each road trip route has its own unique attractions, including charming coastal towns, stunning scenery, and opportunities for outdoor adventure.

These road trips can be enjoyed year-round, with some routes offering the best specific seasons for ideal experiences, like the spring and summer Redding to Lassen Volcanic National Park trek. Drive carefully on narrow and winding roads.
California, often called the Golden State, attracts travel enthusiasts with its scenic road trips through its diverse landscape. Tourists flock to California year-round, eager to embark on these exotic trips that promise unique natural beauty and cultural experiences.
From the rugged cliffs of the Pacific Coast to majestic peaks and drives through the stunning Sierra Nevada Mountains (like the King's Canyon Scenic Byway), visitors can choose from many scenic California road trips that meet their desired pace and destination. The roads often lead to charming coastal towns, each with its own unique charm and delicious cuisine.
Here are some of California's most scenic road trips and their best stops, each offering their own sights, sounds and attractions to enjoy on the road.
Related: Tioga Pass: A road trip through California's most stunning mountain scenery
10
Redding to Lassen Volcanic National Park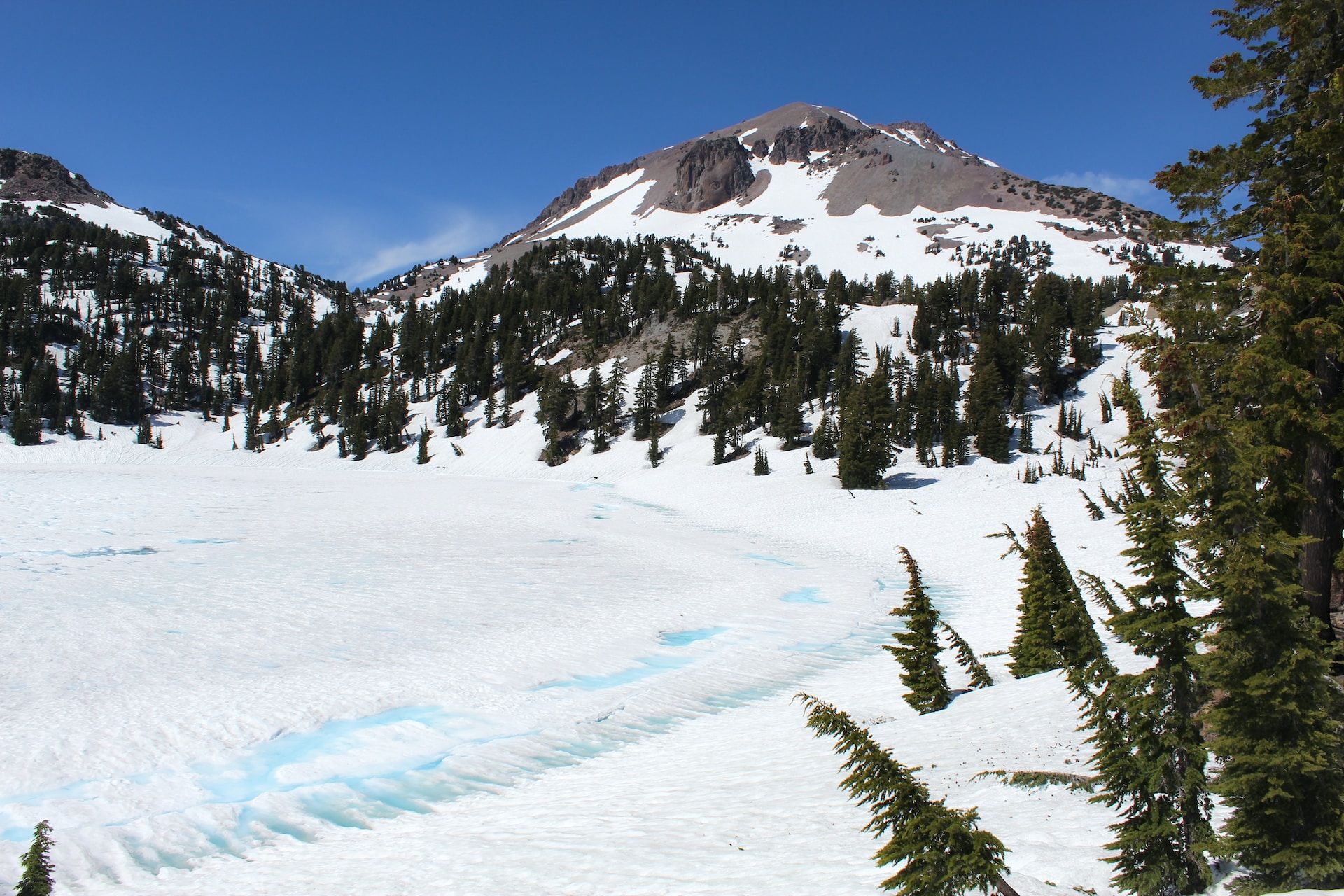 Lassen Volcanic National Park, California, USA
For tourists looking for a trip through the pristine wilderness of Northern California, a road trip from Redding to Lassen Volcanic National Park (which is a great winter destination) is a great option. This scenic California road trip route offers a combination of rugged natural beauty and outdoor adventure.
Travel enthusiasts can start their adventure in Reading, a city known for its proximity to stunning natural wonders. As they head east, they'll enjoy stunning views of the Cascade Mountains and the surrounding wilderness.
Best stops: Turtle Bay Exploration Park, Lassen Volcanic National Park, Hat Creek Radio Observatory, McArthur-Burney Falls Memorial State Park, Shasta Lake
Best seasons: Spring and summer
Length: 57 miles
9
Highway 1 from San Francisco to Fort Bragg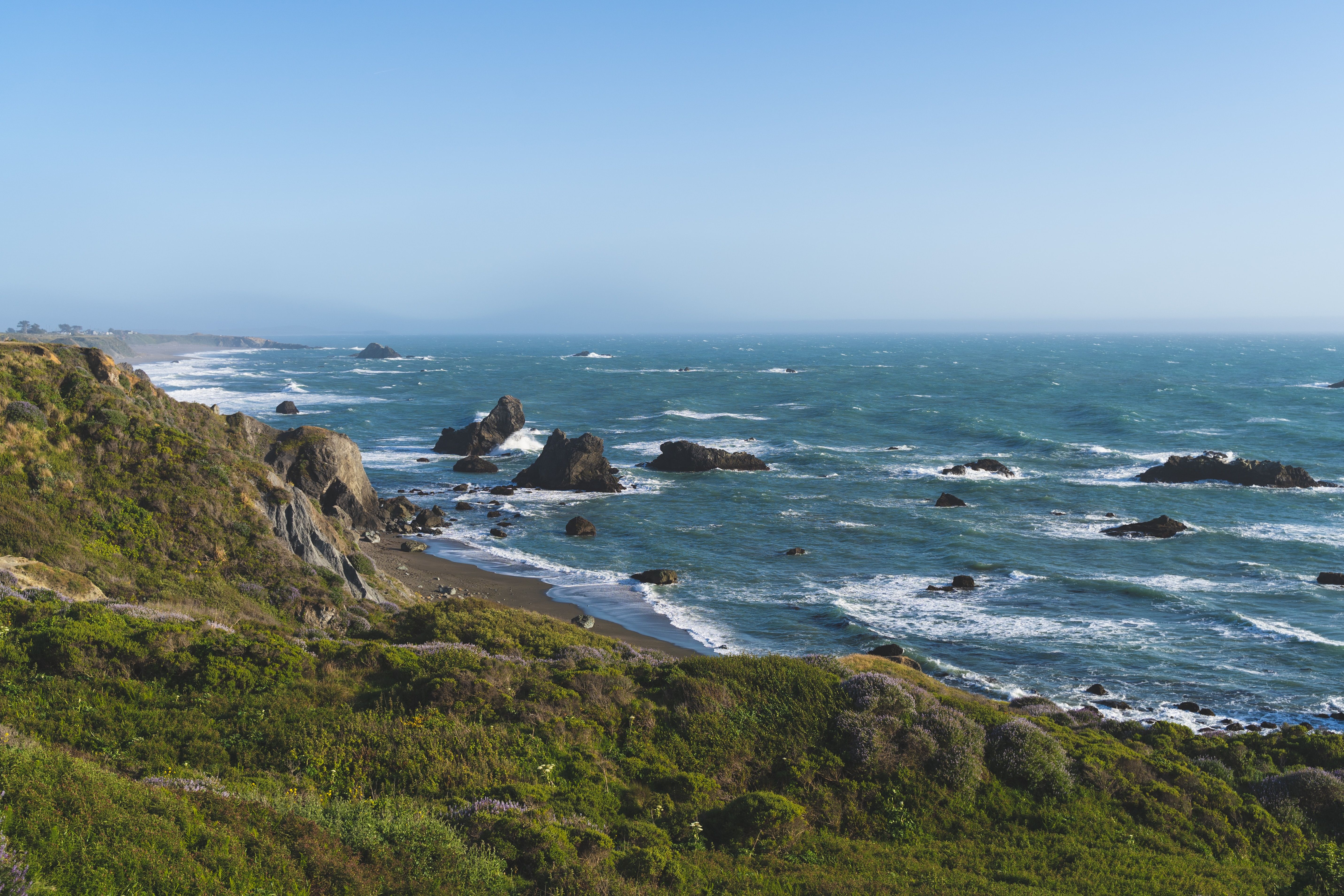 Beautiful view at Sonoma Coast State Park, California 1, Bodega Bay, California, USA
This popular road hugs the rugged coastline of Northern California, offering stunning views of the Pacific Ocean. As tourists make their way north from San Francisco, they'll encounter dramatic cliffs, secluded coves, and charming coastal towns.
One must-visit stop along this route is Bodega Bay, a picturesque fishing village known for its fresh seafood and stunning coastal views. To the north, Point Arena Lighthouse (a great place for whale watching and history) stands sentinel over the rugged shoreline and offers panoramic views of the Pacific Ocean.
Best stops: Bodega Bay, Point Arena Lighthouse, Glass Beach
Best season: November to April
Length: 172 miles
Related: California Spring Road Trip: Explore 10 of the state's best scenic roads
8
Silverado Trail in Napa Valley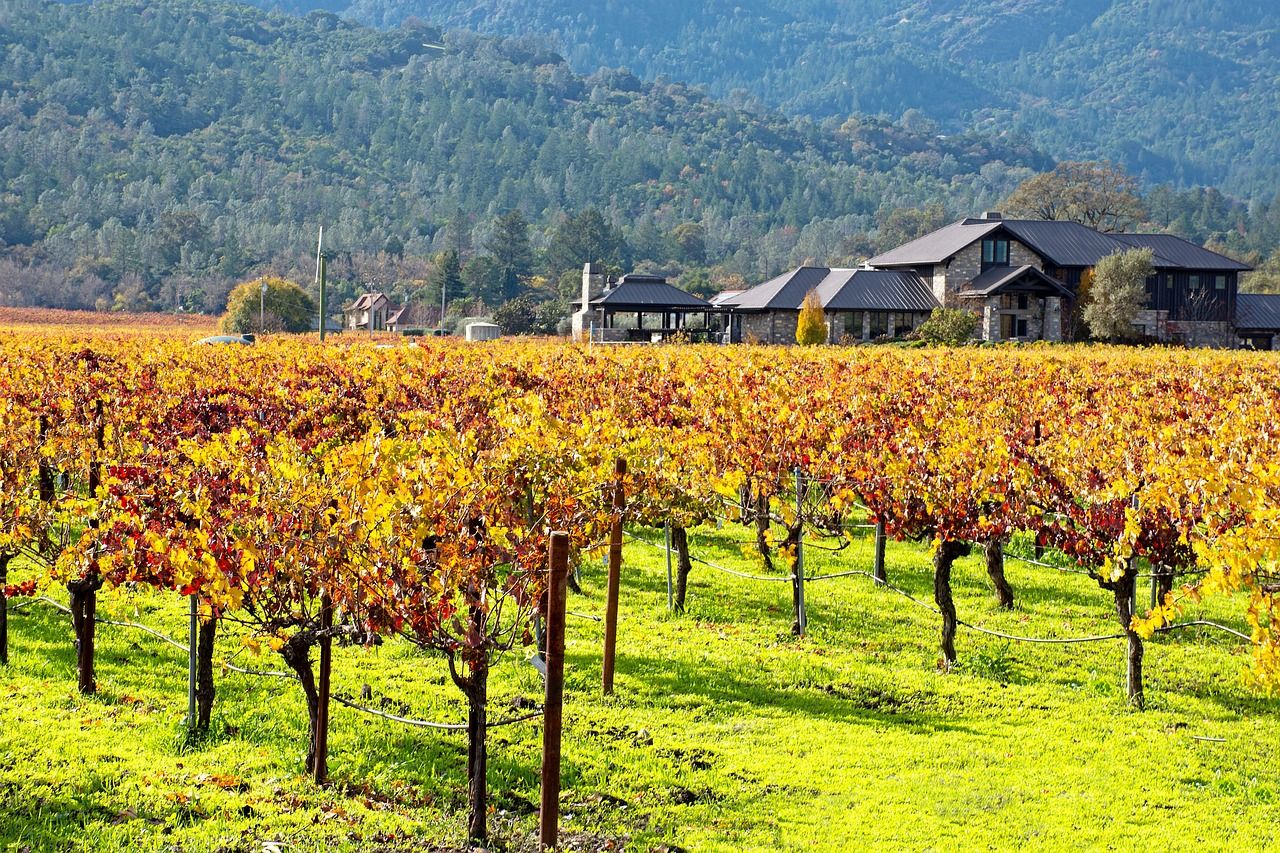 Beautiful view of Napa Valley vineyards in California fall
For wine enthusiasts and lovers of picturesque vineyards, Napa Valley's Silverado Trail is a road trip that promises the perfect blend of beauty and wine culture. This excursion allows visitors to see vine-covered hills, charming wineries, and taste world-class wines.
The Silverado Trail runs parallel to the more popular Highway 29 but offers a quieter, more intimate experience.
Stag's Leap Wine Cellars, known for its Cabernet Sauvignon, is one of the best stops along this route. Wine lovers can enjoy wine tasting amid the beautiful gardens.
Best stops: Stag's Leap Wine Cellars, Robert Mondavi Winery, Yountville
Best season: Over the year
Length: 29 miles
Schedule wine tastings at wineries in advance, as some may require reservations.
7
Lake Tahoe to Yosemite National Park or Lone Pine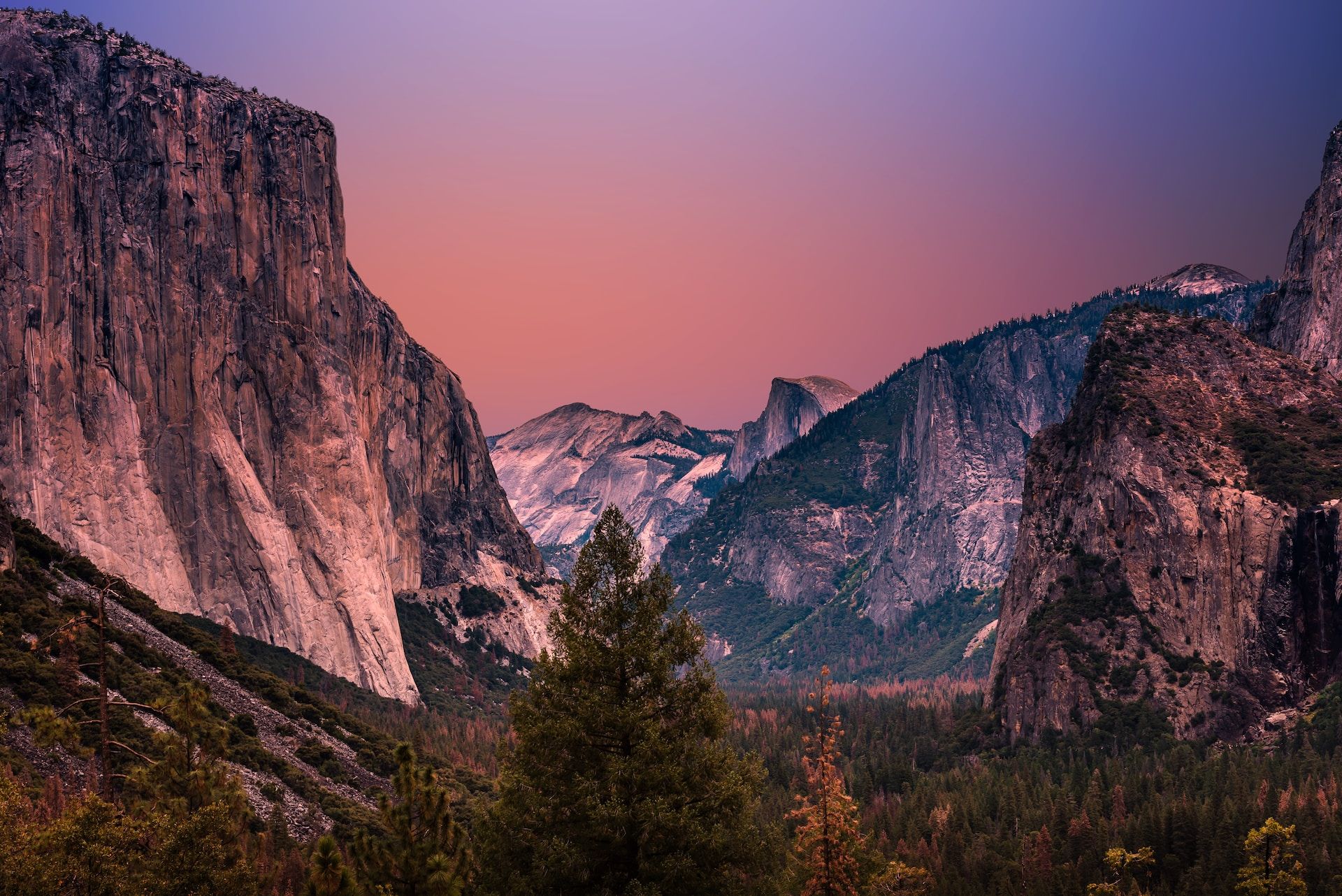 Pink and purple skies over Yosemite National Park
This road trip takes travelers from the pristine shores of Lake Tahoe through the stunning Sierra Nevada Mountains to the famous Yosemite National Park, which is an excellent place for hiking.
Along the way, travelers can explore Lake Tahoe's Emerald Bay State Park and pass through the picturesque towns of Bishop and Lone Pine – surrounded by towering peaks.
Related: Destination California: Try These Scenic Road Trips Within the State (Complete with Itineraries)
6
Sierra Vista Scenic Area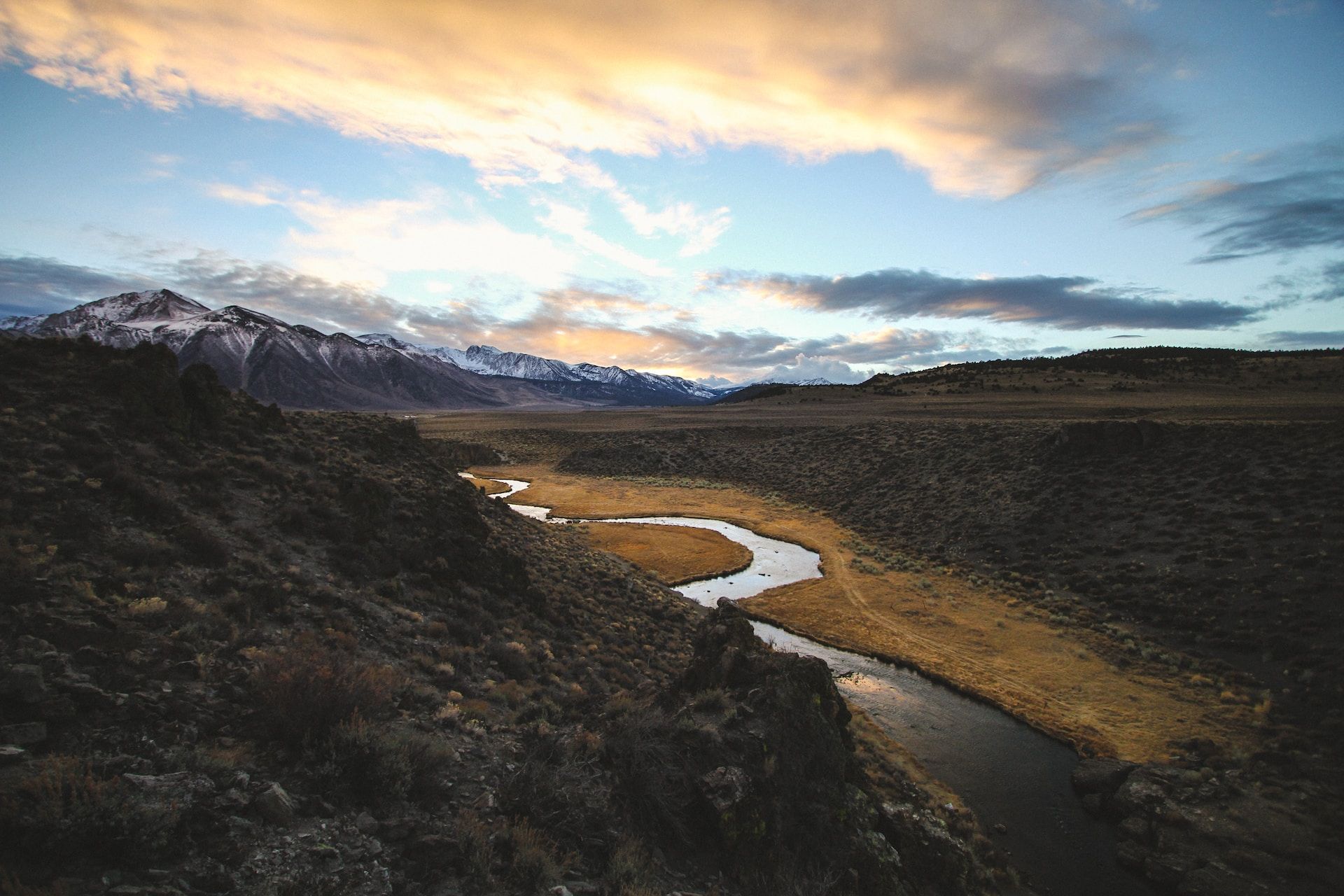 Incredible aerial view of the Sierra Nevada with snow capped mountains in the distance
For travelers looking for a road trip that immerses them in the natural beauty of the Sierra Nevada Mountains, the Sierra Vista Scenic Byway is an ideal choice. This route takes visitors on a winding journey through ancient forests, pristine lakes and stunning scenery.
It's a haven for hikers, nature photographers and anyone looking to escape into the wilderness. The Sierra Vista Scenic Byway is approximately 100 miles long, making it a perfect day trip or weekend adventure.
Best stops: Shaver Lake, Dinky Creek, Huntington Lake
Best season: June to October
Length: About 100 miles
Some parts of the road may be narrow and winding, so drive carefully – especially when encountering other vehicles.
5
Highway 101 from Malibu to Lompoc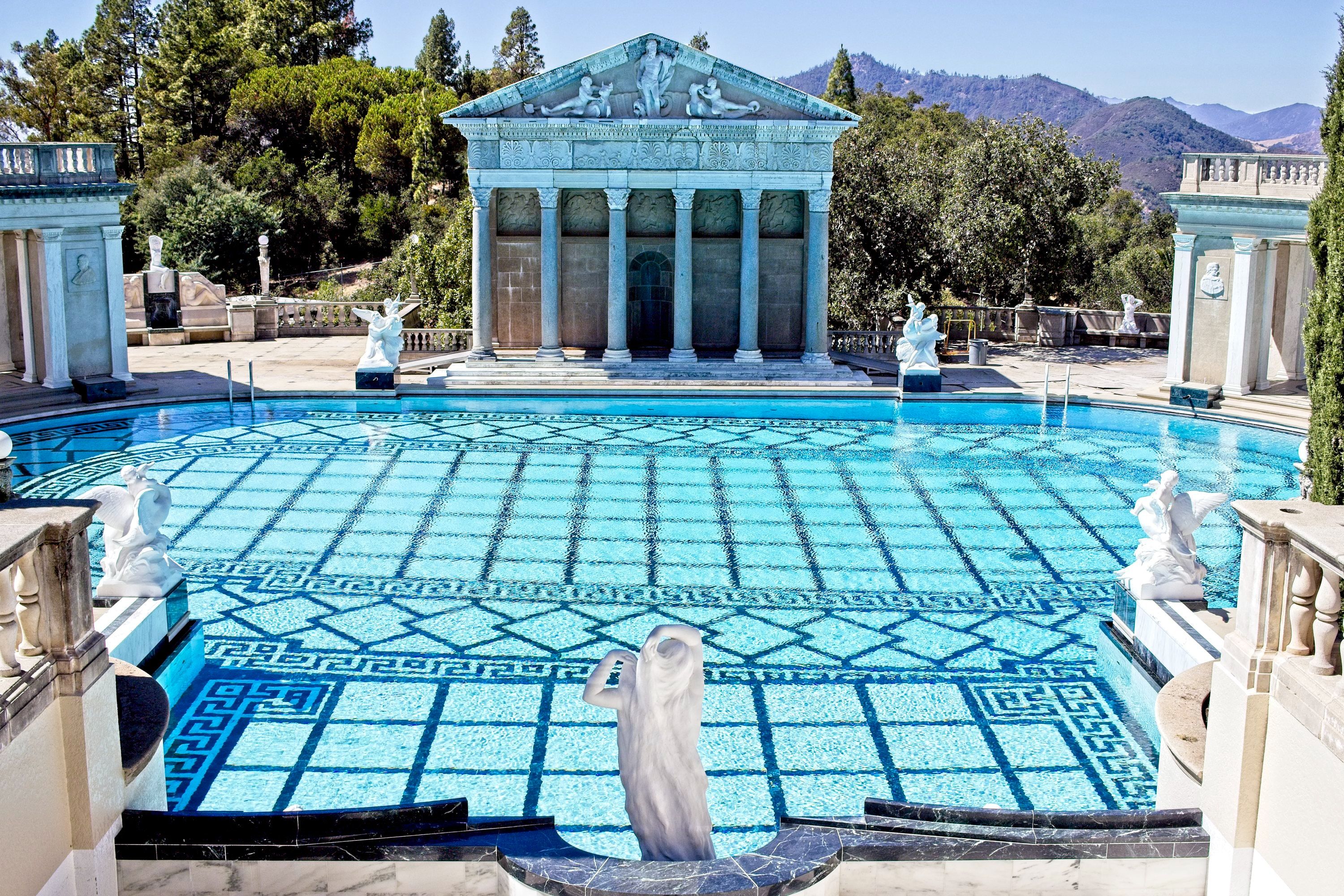 Swimming pool at Hearst Castle, California
This stretch of the famous 101 Highway offers stunning ocean views, charming beach towns, and a dose of California history. A unique stop along this route is the famous Hearst Castle in San Simeon, a luxurious estate built by newspaper magnate William Randolph Hearst. Visitors can take guided tours to explore the sumptuous rooms and lush gardens.
Travelers can also explore the Danish-inspired village of Solvang, known for its European charm and bakeries serving up delicious pastries.
Best stops: Hearst Castle, Solvang, Pismo Beach
Best season: Over the year
Length: 119 miles
Highway 101 may experience traffic congestion, especially during weekends and holidays.
4
Scenic edge of the world
Beautiful view of Big Bear Lake in golden hour
For those looking for a mountain getaway with sweeping panoramic views, the Rim of the World Scenic Byway is an exceptional choice and is one of the best California road trips to take in the scenery. This route takes travelers through the San Bernardino Mountains, offering stunning views of forests, lakes and rugged terrain.
As travelers ascend the scenic byway, they will reach the famous Edge of the World, where they can look down upon the sprawling Inland Empire below. The route continues through the picturesque town of Crestline and ends at Big Bear Lake, a year-round mountain destination offering activities from skiing in the winter to hiking and boating in the summer.
Best stops: Lake Arrowhead, Edge of the World Overlook, Big Bear Lake
Best season: Over the year
Length: 110 miles
Related: 10 Amazing Museums Worth a California Road Trip
3
Browse safaris through Orange County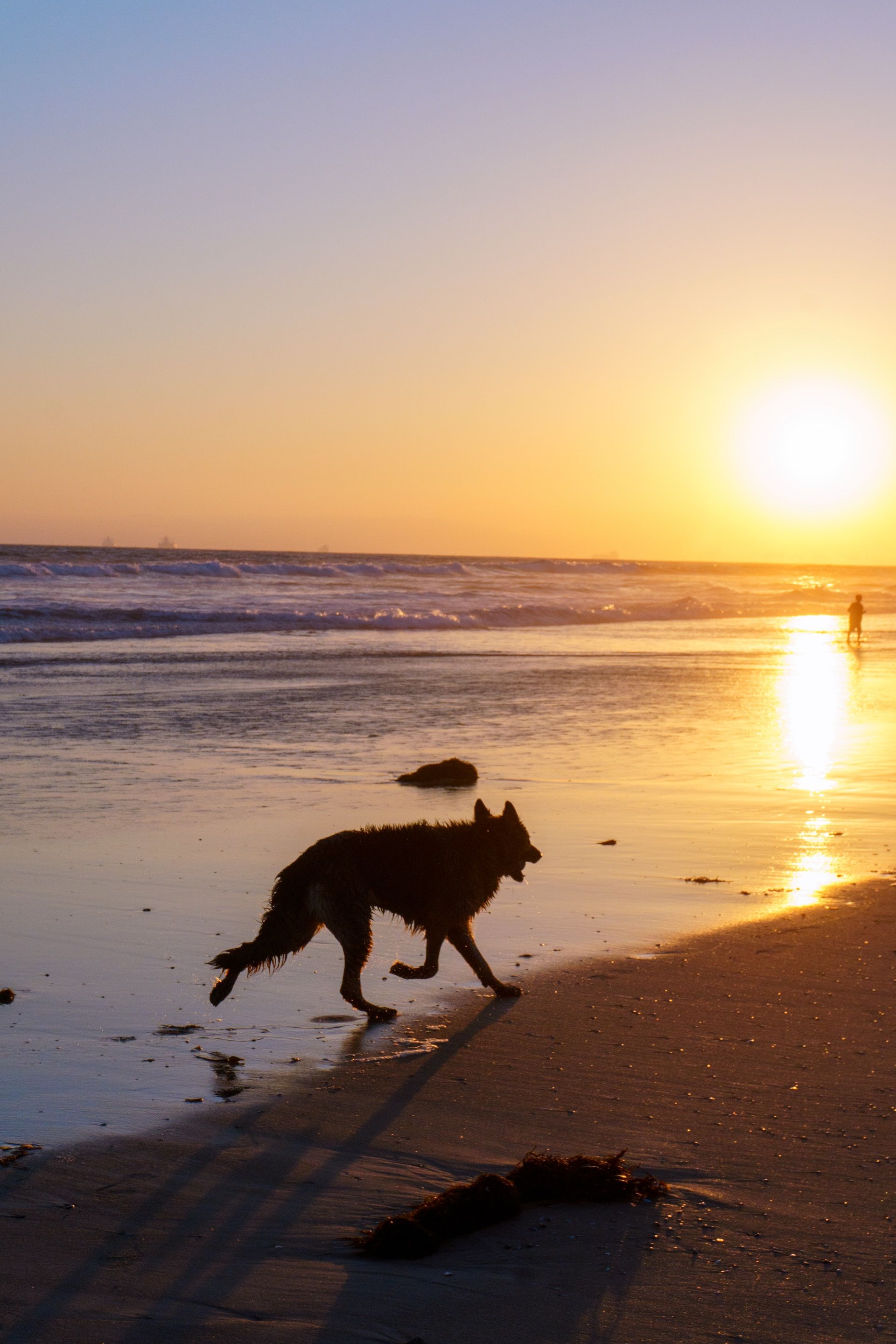 Dog running on the beach during sunset, Huntington Beach, California, USA
The Surf Safari through Orange County is a road trip that embodies the quintessential Southern California beach experience. Travelers can expect a coastal excursion with a vibrant surfing culture, endless beaches, and a laid-back atmosphere.
One of the best stops along this route is Huntington Beach, often called Surf City USA, where tourists can surf the world-class waves or just relax on the sandy beaches. To the south, Newport Beach offers opportunities for boat tours and exploration of Balboa Island.
The scenic Pacific Coast Highway (Highway 1) offers uninterrupted ocean views, and visitors can stop at several beach towns along the way, including Laguna Beach and Dana Point.
Best stops: Huntington Beach, Newport Beach, Laguna Beach
Best season: Over the year
Length: 26.2 miles
2
Driving from beach to desert from San Diego
Grayscale image of a lone tree in Anza-Borrego Desert State Park, Borrego Springs, United States
For a road trip that showcases the incredible diversity of California's landscape, the Beach to Desert Road from San Diego offers a unique blend of coastal beauty and desert wonders. Starting at the stunning beaches of San Diego, travelers can make their way east to the arid desert regions of the state.
Along the way, tourists will discover Anza-Borrego Desert State Park, where they can explore otherworldly landscapes, hike desert trails, and view the beauty of wildflower blooms in the spring. As the journey continues, travelers will encounter the charming town of Julian, famous for its apple pies and historic Main Street.
Best stops: Anza Borrego Desert State Park, Julian, La Jolla Cove (San Diego)
Best seasons: Late winter and spring
Length: 140 miles
Related: 10 trails perfect for any California road trip
1
Blossom and Fruit Trails Fresno
Vineyard row in Fresno California
The Fresno Blossom and Fruit Trails provide a fun excursion through the heart of the farmlands of California's Central Valley. This road is one of the most beautiful road trips in California. It showcases the region's vibrant orchards and flowering trees. Tourists can stop by the Blossom Trail in Fresno County, which is usually in full bloom in late winter and early spring.
Travelers can witness the sight of fruit trees covered in flowers, creating a stunning landscape. As the season progresses, the orchards come alive with fruit, and visitors can enjoy freshly picked produce at local farm stands.
Best stop: Fresno Blossom County Trail, fruit stands and orchards along the way, and Kingsburg Historical Park
Best season: February to September
Length: About 70 miles